About 41.2% of Bali's COVID-19 patients treated in isolation centers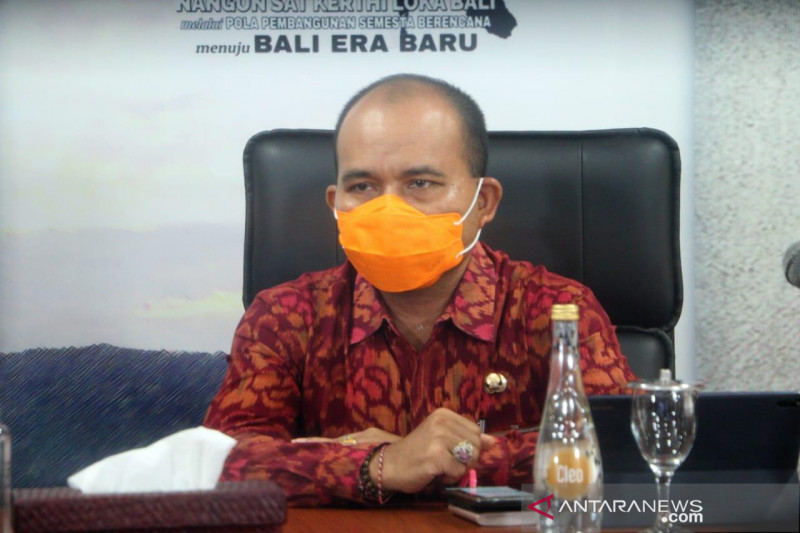 Denpasar, Bali (ANTARA) – The Bali COVID-19 task force recorded that 3,292 people, or 41.2% of COVID-19 positive patients in the region, were being treated in centralized isolation areas spread across nine districts and towns.
"To date, the total number of active COVID-19 cases in Bali province has reached 7,991," Bali COVID-19 task force secretary Made Rentin noted in Denpasar on Friday.
Of the 7,991 people, some 2,262 people, or 28.30%, were treated in a referral hospital; 3,292 people, or 41.2 percent, received treatment in centralized isolation; and 2,437 people, or 30.50 percent, experienced self-isolation.
In addition, Rentin noted that Bali currently has 372 centralized isolation places, with a capacity of up to 6,780 beds.
"So far, 3,292 beds are occupied, or 48.55% of the available capacity, while 3,488 beds, or 51.45%, remain (empty)," he informed.
As of Friday, August 27, the province of Bali had recorded 588 additional cases, bringing the number of confirmed cases of COVID-19 to 105,377.
Some 685 COVID-19 patients have recovered, while 45 patients have died from COVID-19 in Bali province.
A total of 94,020 people, or 89.22%, of COVID-19 patients have recovered. On the other hand, the death toll stood at 3,366, or 3.91%.
The death rate in Bali remains high, despite a decrease in the number of COVID-19 cases which is on average less than a thousand per day.
According to data from the Ministry of Health, on Friday Bali ranked third with the highest number of lives lost due to COVID-19, after East Java province with 161 deaths, and Central Java being the second highest, with 47 people succumbing to the disease.
Since the pandemic hit last year, scores have fallen because of the deadly virus. The central government continued to impose several programs, such as restriction of community activities and mass vaccinations, as well as providing social assistance to those affected and infected with COVID-19 to reduce the serious health and socio-economic impacts. economic.
Related News: Visitors to Bali Mall Must Show Vaccination Certificates
Related News: Bali's Ngurah Rai Airport Imposed PCR Test Price Cap at Rp 495,000
Related news: COVID-19: Bali receives 2,400 ventilators from Australia