Bali: BMKG urges residents to ignore rumors of aftershocks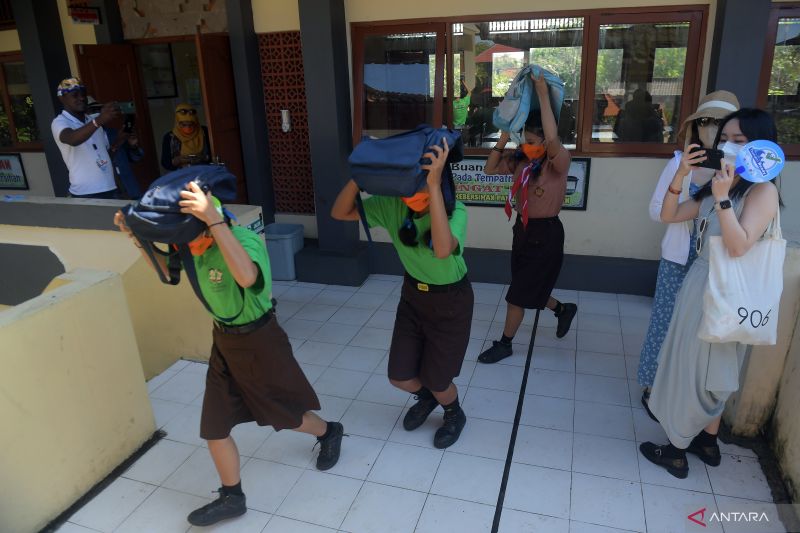 Denpasar, Bali (ANTARA) – The Bali Meteorology, Climatology and Geophysics Agency (BMKG) has urged residents of Bali to remain calm and ignore rumors of aftershocks from Monday's earthquake.
"As of Monday, July 25, 2022, at 5:26 p.m. local time, BMKG monitoring results showed that there was no aftershock activity," said Cahyo Nugroho, Bali BMKG Manager, Denpasar Region III. , in Denpasar, Bali, on Monday.
A magnitude 3.7 earthquake rocked several parts of Bali at 4:09 p.m. local time on Monday. Its center was located at 8.76 degrees south latitude and 115.28 degrees east longitude, seven kilometers northeast of South Kuta, Bali, at a depth of 11 kilometers.
Tsunami modeling on the tectonic sources of the earthquake showed that the quake would not potentially cause a tsunami, Nugroho said.
By observing the location of the epicenter and the depth of the hypocenter, the earthquake was classified as shallow and it was determined that it occurred due to horizontal faulting activity on the seabed, he explained.
However, he advised the public to avoid cracked or damaged buildings due to the impact of the tectonic earthquake.
"Before returning home, check and make sure that your houses are sufficiently earthquake resistant, or that there is no damage caused by earthquakes that endanger the stability of the building," said said Nugroho.
In addition, he advised the public to share earthquake-related information only from official BMKG communication channels.
Meanwhile, based on community reports, earthquake shocks were felt in Denpasar, Kuta, Jimbaran and Gianyar, and reached an intensity scale of up to Modified Mercalli Intensity (MMI ) III. In Klungkung, the intensity was between MMI I – II.
As of 7 p.m. Monday, no damage had been reported.
Related News: PLN secures Java-Bali power grid after 6.6M earthquake
Related News: Magnitude 5.1 earthquake hits East Java-Bali due to subduction