Beauty queen threatened with jail over TikTok post criticizing Bali police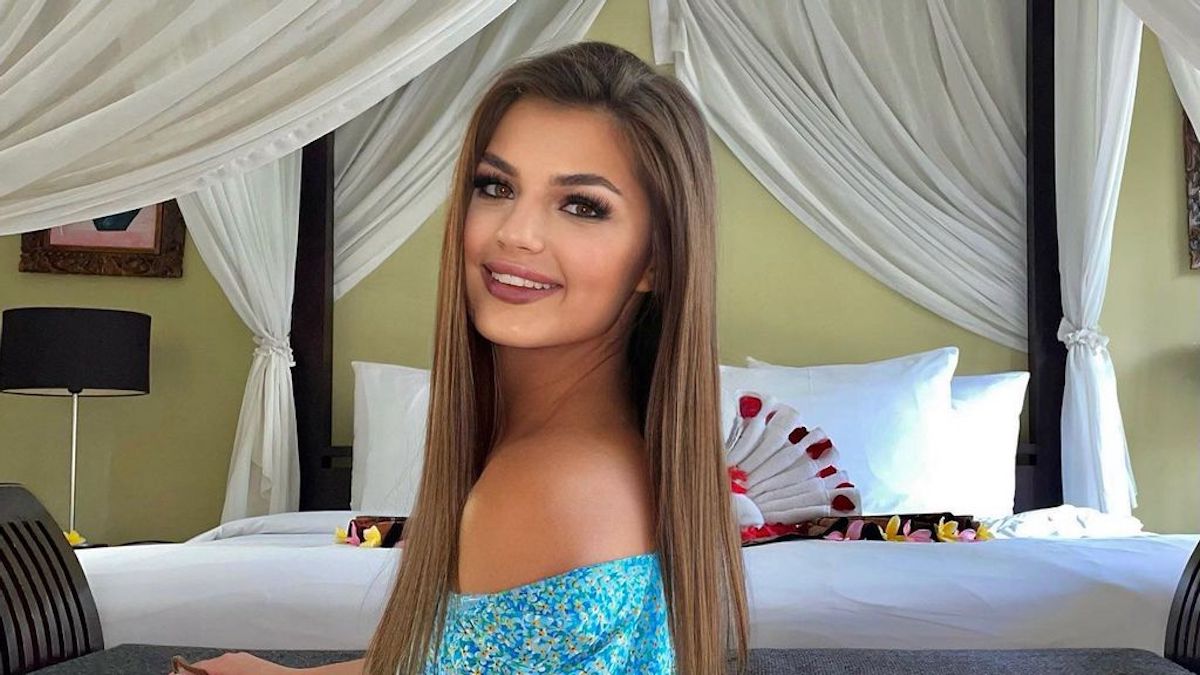 A beauty queen who called Bali police 'corrupt' has been forced to apologize after being threatened with jail and deportation.
Estonian model Valeria Vasilieva posted a TikTok video in which she said Balinese officers would take "all the money you have".
In the images, the model says: "If you want to go to Bali, be prepared because the police will stop you everywhere, take your documents, until you give all the money you have.
"Until you pay all the money you have to that fucking corruption police. Good luck."
Although Vasilieva later deleted the video, Balinese businesswoman and fashion designer Niluh Djelantik, 46, saw the model's post and shared it on her Instagram account, tagging both police from Badung and the Denpasar police.
Djelantik said: "With as many contest crowns as you have, but still no manners.
"If you follow the rules [such as wearing a helmet]the authorities wouldn't enforce the law…leading some public opinion saying f*ck*1ng [corrupt police], if you don't have proof, you will have to face the law of public deception and libel. The punishment is jail and deportation."
Vasilieva posted an apology video which was again shared by Balinese businesswomen.
Vasilieva told Zenger News: "I was riding a bike with my friend, in front of a traffic light where we were waiting with all the cars and bikes, a policeman came from behind and took the key to the bike.
"Then we went to the office (it's near that fire) and we didn't understand anything, they showed us the amount to pay and we paid. Everything was fine but I was moved by this situation, they didn't explain anything and just after making this video.
"I realized I made a mistake and deleted it within an hour. But people have already saved it and posted it everywhere. I've issued apologies and explainer videos, letters, and I really regretted the first video I made."
After the apology, Djelantik told the model she was forgiven but still had to answer for her original video when she insulted the police.
Meanwhile, outraged Balinese netizens posted threatening messages such as "be careful. We are Balinese. We will come to you and if we see you on the road, just be careful" and "you have been forgiven but do not return in Indonesia". ."
Vasilieva is due to represent Estonia at the 10th Miss Global 2022 at the Bali Nusa Dua Convention Center on June 11; however, she told Zenger News that it is unclear if she will be able to participate.
The Estonian woman is the latest foreign influencer to land in hot water in Bali this year after a Canadian was filmed dancing naked atop Mount Batur and a Russian yoga influencer was photographed posing naked at the foot of a sacred tree. Both were expelled from the Indonesian island for their actions.
This story was provided to Newsweek by Zenger News.