Beware of torrential rains, lightning in some Indonesian regions: BMKG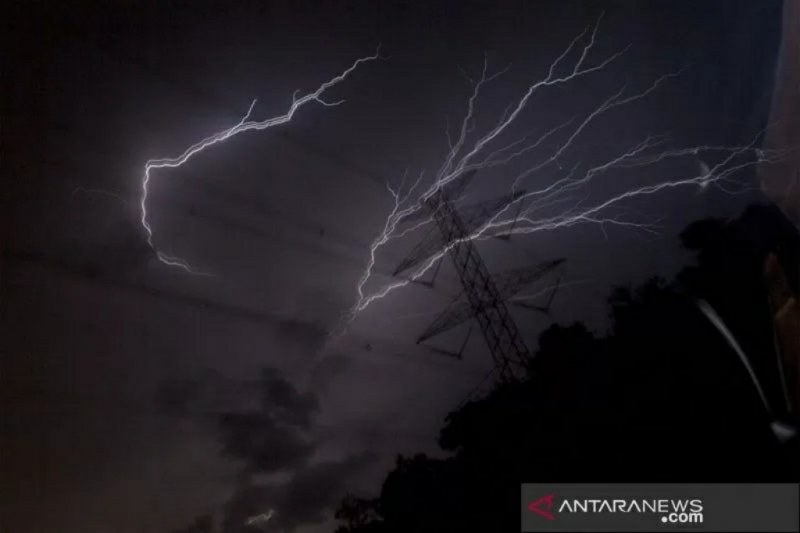 Jakarta (ANTARA) – The Agency for Meteorology, Climatology and Geophysics (BMKG) has urged the public to remain vigilant in the face of torrential rains and lightning that are expected to occur in several parts of Indonesia.
According to data collected by Antara from the official BKMG website here on Friday, such weather conditions can potentially occur in Aceh, West Sumatra, Bengkulu, Southeast Sulawesi and Papua.
Meanwhile, other areas that are also expected to receive heavy rains accompanied by lightning and eddies are North Sumatra, Riau, Jambi, South Sumatra, Lampung, Banten West Java, Jakarta, South Kalimantan, central Sulawesi, northern Moluccas and West Papua.
However, eastern Java is expected to experience gusty winds.
The BMKG urged the public to beware of high waves reaching heights of between 2.5 and four meters in the waters of western Aceh, in the waters west of Simeulue Island to the islands Mentawai, in the waters of Bengkulu west of Lampung, and in Indian waters. Ocean west of Sumatra.
Similar conditions are expected to occur in the western and southern parts of the Sunda Strait, in the waters south of Banten to Sumbawa, in the southern part of Bali-Lombok-Alas Starait, in the Indian Ocean south of Banten to the east of Nusa Tenggara, in the waters of southern Sermata- the Tanibar Islands and the Arafuru Sea.
The BMKG urged residents to be aware of the high risks to navigation safety for fishing vessels, barges, ferries and large ships, such as freighters or cruise ships.
The agency further appealed to people residing and conducting activities on the coast around areas where strong waves are likely to be vigilant.
Related news: BMKG issues torrential rain warning in several parts of Indonesia
Related news: Several regions in Indonesia will experience heavy rains, lightning
EDITED BY INE