BKSDA confirms 31 animals rescued in crackdown on illegal trade have died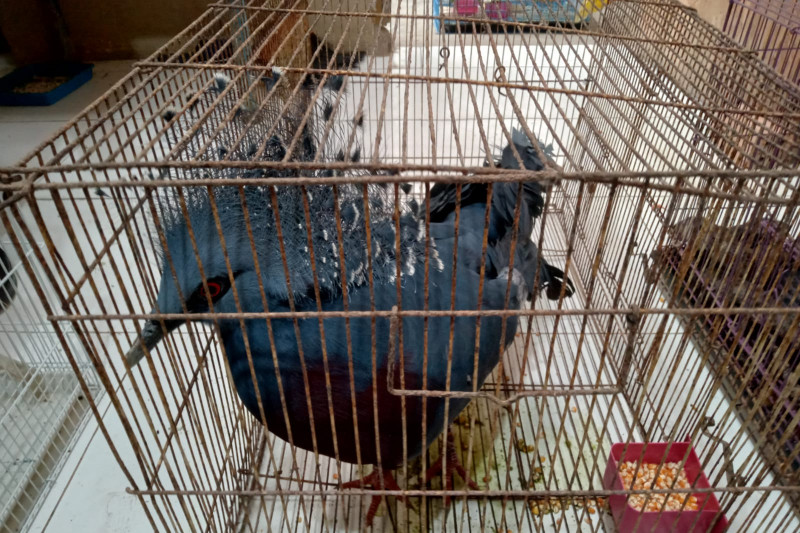 Palembang, South Sumatra (ANTARA) – The South Sumatra Natural Resources Conservation Bureau (BKSDA) has informed that 31 of 118 animals rescued by the authority in a recent crackdown on an animal trade union in Thailand, had not survived.
"The dead animals are mostly birds as they could not survive the extended period of confinement in cages inside the car that traveled a long distance," the BKSDA chief said on Thursday. from South Sumatra, Ujang Wisnubarata, to Palembang.
The animals were rescued in a raid on a van suspected of being used in an illegal animal trade union. The vehicle was parked on the Soekarno-Hatta bypass road in Palembang on Wednesday, September 29.
Officers found 118 wildlife of various species cramped inside the car. Wild animals rescued from the car included palm cockatoos, crowned pigeons, loriini birds, blue-tongued skinks, sugar gliders and Java mongooses, Wisnubrata noted.
These animals, mostly endemic to the eastern region of Indonesia, were found to be in poor health. The rescued animals were then brought to the BKSDA facility, while the sick were treated by BKSDA vets, the BKSDA chief said.
"Healthy animals are currently being kept at BKSDA facilities at the Jakabaring Bird Park in Palembang, while the authority prepares for their release to the natural habitat," Wisnubrata said.
South Sumatra's BKSDA has coordinated with its counterpart in Jakarta and other regional BKSDAs to release the animals on October 5 or once they are deemed ready for release, he confirmed.
"We are monitoring the health of the rescued animals and will speed up our treatment for their rapid release into their natural habitat," Wisnubrata said.
Meanwhile, Rahmat Sihotang, deputy head of the Criminal Investigations Directorate of the South Sumatra Police Criminal Investigation Directorate, confirmed that the police are currently investigating the case and the identity of the car owner. .
"We suspect that around three perpetrators are involved in the crime, and our officers are currently investigating data regarding the owner of the car where we found the wild animals," Sihotang said.
Related news: BKSDA rescues three abandoned orangutans in Sampit, central Kalimantan
Related News: Aceh BKSDA releases baby Sumatran tiger in Mount Leuser National Park
Related News: Stop Throwing Rotten Meat Into River To Curb Crocodile Attacks: BKSDA