COVID-19 vaccination for foreigners not resident in Bali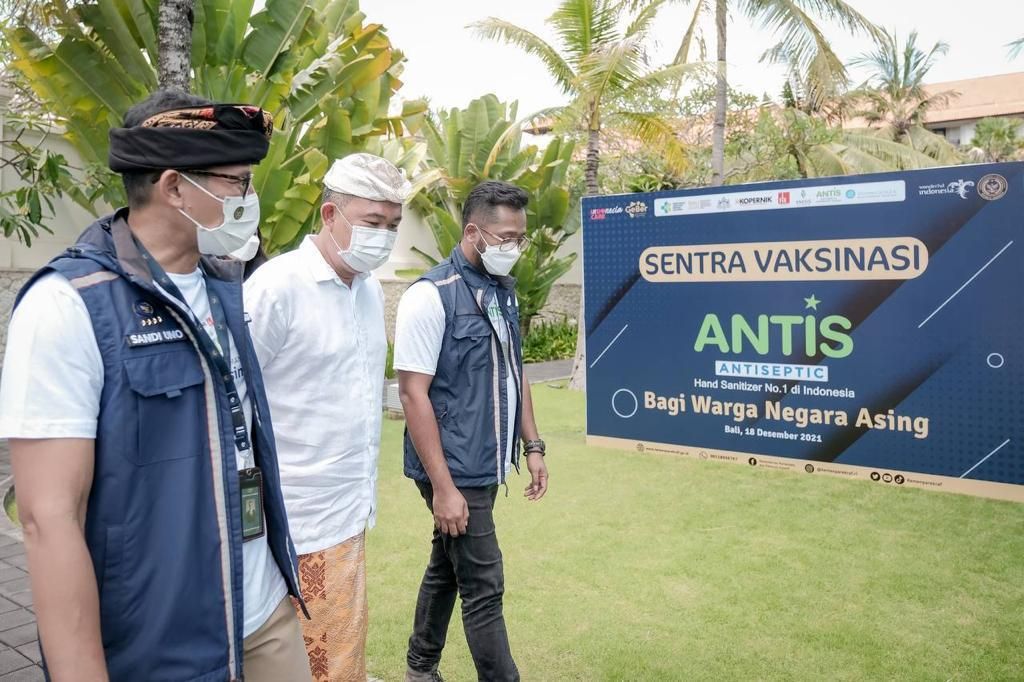 The government continues to step up the COVID-19 vaccination program by speeding up the foreigners vaccination program in Bali.
A vaccination center for foreigners was set up at the Royal Santrian Hotel and the program was attended by dozens of foreigners.
"Foreigners who do not have a NIK and are not vaccinated could total over 3,000. It is part of the ecosystem of tourism and the creative economy in Bali.Tourism and Creative Economy Minister Sandiaga Uno said Saturday, December 18, after reviewing the vaccination center for foreigners at Royal Santrian.
In total, 1,300 foreigners have registered since the opening of the vaccination registration and the next batch will be opened soon.
"If we really want Bali to be protected against the Omicron variant, they need to receive the first and second doses of COVID-19 vaccination," He continued.
As such, 200 foreigners who registered out of a total of 1,300 were vaccinated on Saturday. The potential is for up to 5,000 foreigners to get bitten through the program.
"We collaborate with Kimia Farma, Antis of Ennesis Group and Homecare. We make sure that all of these visitors can be vaccinated and this is a collaborative step. To date, thanks to Geber Parekraf Peduli, 701,989 people have been vaccinated with a target of 1 million, "said Sandi.
The ministry will continue to boost COVID-19 vaccinations for creative industry players with vaccine trucks currently circulating in Kediri Regency in East Java and will eventually arrive in Bali.
Bali tourist creatives booster vaccine to start in January 2022.
"We have decided at a close cabinet meeting that the recall program will start in January, and in Bali we will also be doing an accelerated step as Bali prepares for the G20 and the side event has already started this month – ci ", he concluded. .