different building designs could reduce future damage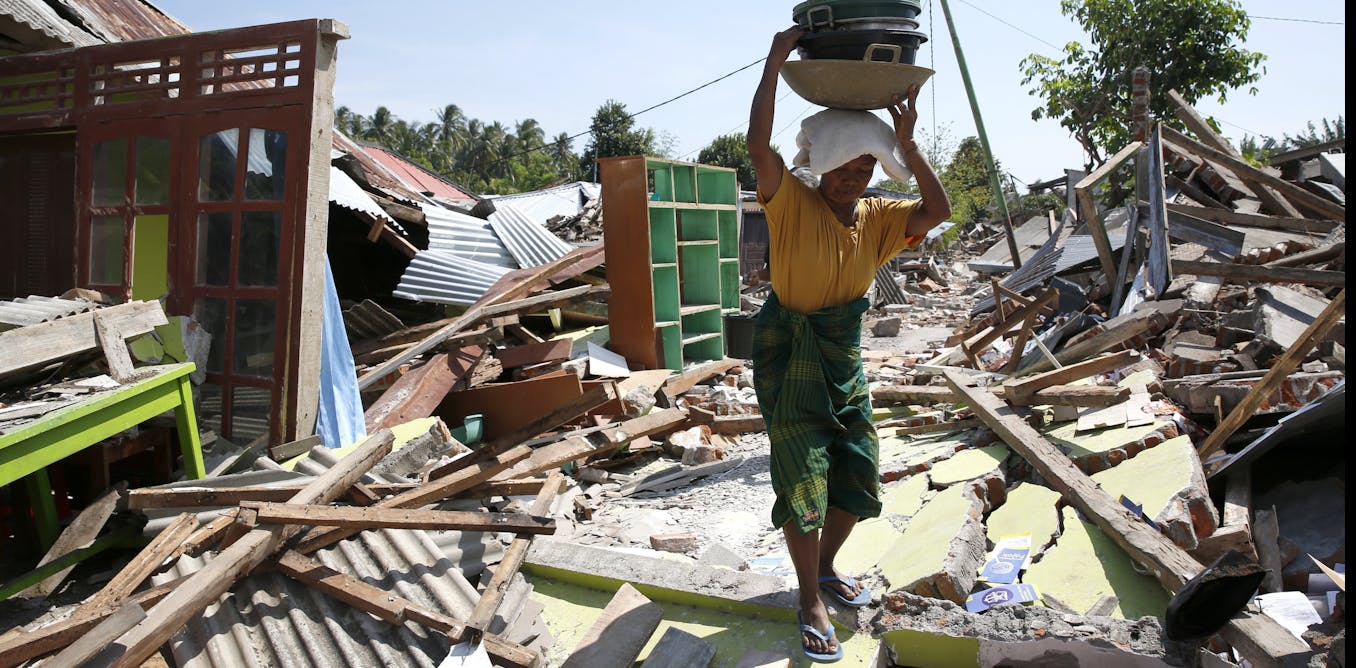 The series of earthquakes in northern Lombok and others further east continue. But I hope the worst is over and the intensity wanes from now on.
Hundreds of people were killed and many more injured, many seriously. Almost all of this human suffering has been caused by collapsing buildings. The resulting homelessness will last for several months for hundreds of thousands of people.
But a lot of this suffering shouldn't have happened.
---
Read more: After devastating earthquakes, Indonesia must embrace radical change


---
Modification of construction standards
The strongest earthquake of August 5, with a magnitude of 6.9 and at a relatively shallow depth, is significant in every way. But, as the photos and video footage show, not all of the buildings collapsed. Among the landscape of devastation are many buildings that appear to have suffered little to no damage.
According to one estimate, 70% of the buildings suffered severe damage, which means that 30% did not. In many parts of the world, such as Japan, New Zealand and Chile, buildings are designed to withstand earthquakes of this magnitude and many do so repeatedly.
---
Read more: Two Types of Plate Tectonic Activity Create Lombok Earthquake and Tsunami Risk


---
Traditional buildings in most of Indonesia, including northern Lombok, have been constructed of wood-frame construction with thatched roofs. In an earthquake, they flex and sway but rarely collapse. If so, it is likely to happen slowly and incompletely and any roof that falls is relatively light and soft.
But over the past few decades, materials and construction methods have changed. Wood and thatch have become scarce and expensive, and popular tastes have shifted to homes that resemble, at least superficially, those of the global modern middle class – small villas with plaster walls, glass windows and tiled roofs.
But under the facades (often picturesque), construction is in brick or concrete blocks, held together only by weak mortar and supported by little or no frame. The best may have a concrete frame, but the quality of the concrete is generally poor and the steel reinforcement, especially at the joints, is minimal. These facades do not reliably support infill material and are heavy when falling.
The tiles are only loosely and the ceilings below are too light to catch them. If one were to design a building system for easy collapse and maximum injury, this would be the perfect model.
Learn from past earthquakes
In Yogyakarta, Central Java, in May 2006, at least 150,000 such houses collapsed within a minute of tremors caused by an earthquake smaller than the largest in Lombok. Almost 6,000 people have been killed and thousands more injured. Farm animals housed in traditional buildings have mostly survived.
A massive international humanitarian aid response and major government programs followed and within a year, Yogyakarta was largely rebuilt – a startling result under the circumstances. Government and international agencies have gone to great lengths to design safer methods, educate people about them, and offer support, materials and incentives to "build back better".
An expert report ten years later (unfortunately not yet published) concludes that:
However, the overall poor quality of construction almost certainly put more people at an increased risk of larger, heavier building elements collapsing on them.
Northern Lombok has not had this kind of experience in recent decades and, because it is a relatively poor part of Indonesia, until 20 years ago, many people outside of the urban areas lived in traditional houses. However, in recent years, partly due to income from tourism, many houses have been built or extended in the new style and new construction.
Here too, building standards tend to be low or even lower for the poorest households. The video evidence shows exactly the kind of failures like in Yogyakarta 12 years ago, due to exactly the same fundamental design weaknesses. The next earthquake, wherever it is in Indonesia, will almost certainly have the same effects.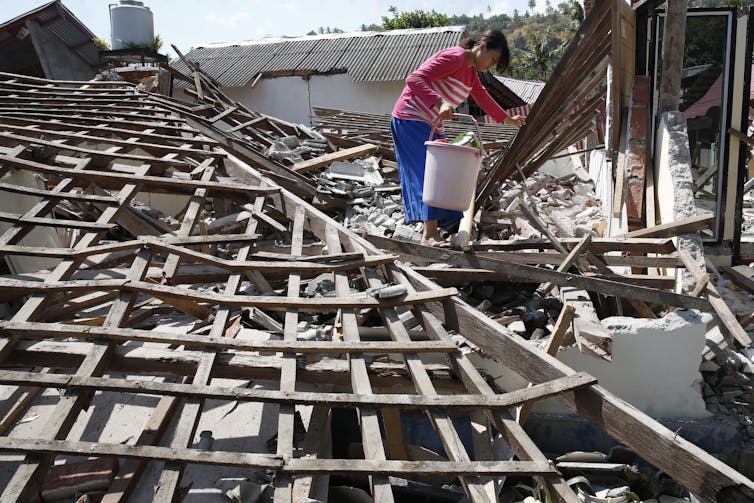 No easy solutions
A recent article makes similar remarks and blames the inadequate enforcement of building codes and the government's lack of commitment. Unfortunately, the reality is not that simple.
The Yogyakarta experience shows that even with a massive campaign by the government and international agencies, and with fear of earthquakes still fresh in people's minds, the reconstruction was hardly better than it was. replaced. Building codes exist in Indonesia, but they are seldom followed, easily circumvented and seldom enforced, especially at the level of local dwellings built by their owners.
Even if there was a serious effort to implement the codes, it would be undermined by well-known levels of bureaucratic inefficiency and corruption, as well as public resistance and evasion. It would also have unintended consequences, including making decent housing even less affordable, especially for the poorest people.
There will be no easy solutions, but national education on the basics of structural design, subsidized design, production and distribution of cheap and simple materials to alleviate the most common design failures and financial incentives for proper construction could be interesting starting points.