Fast Boat connects Bali and Lombok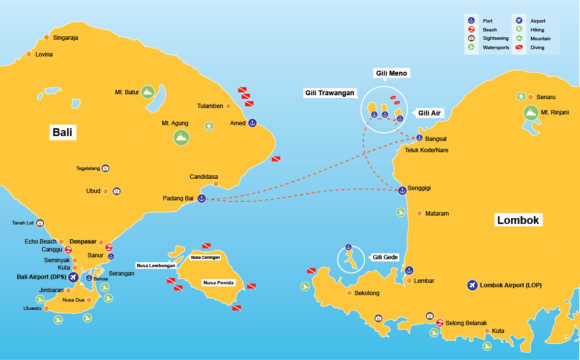 Speedboat Eka Jaya – a fast ferry now connects the port of Padangbai in Bali and Senggigi beach on the west coast of Lombok.
Rapid Boa PT Eka Jayat launched the new service across the Lombok Strait on Thursday, June 23, 2022.
As reported by www.beritabali.com, the new inter-island service was launched in a ceremony held at Senggigi Pier in West Lombok. The launch was attended by H. Fauzan Khalid on Regent of West Lombok, his assistant I Agus Gunawan, the leader of the Transportation Service (Dinas Perhubungan) HM Najib, and the owner of the Eka Jaya ferry I Ketut Sugita.
The Regent, H. Fauzab Khalid, said the ship was part of his administration's efforts to develop local tourism, saying: "Thank God it is a pleasure for us that the fast ship Eka Jaya can start operations today. today. It is very positive for West Lombok tourism by opening a fast ship sailing between Padangbai and Senggigi.
The new vessel will cover the 32 nautical mile distance between Bali and Lombok in 75 minutes. One-way tickets on the new inter-island service are sold for Rp. 385,000.
Speedboat Eka Jaya has a capacity of 210 places.
The fast boat Eka Jaya will depart Gili Trawangan Island at 9:30am for Senggigi Island in West Lombok. The boat will then depart from Senggigi at 10.30am and arrive in Padangbai, East Bali at 11.45am. There are plans to operate frequent daily departures between Bali and Lombok.
Eka Jaya Speed ​​Boat Website