Full Moon in Krui – Surfline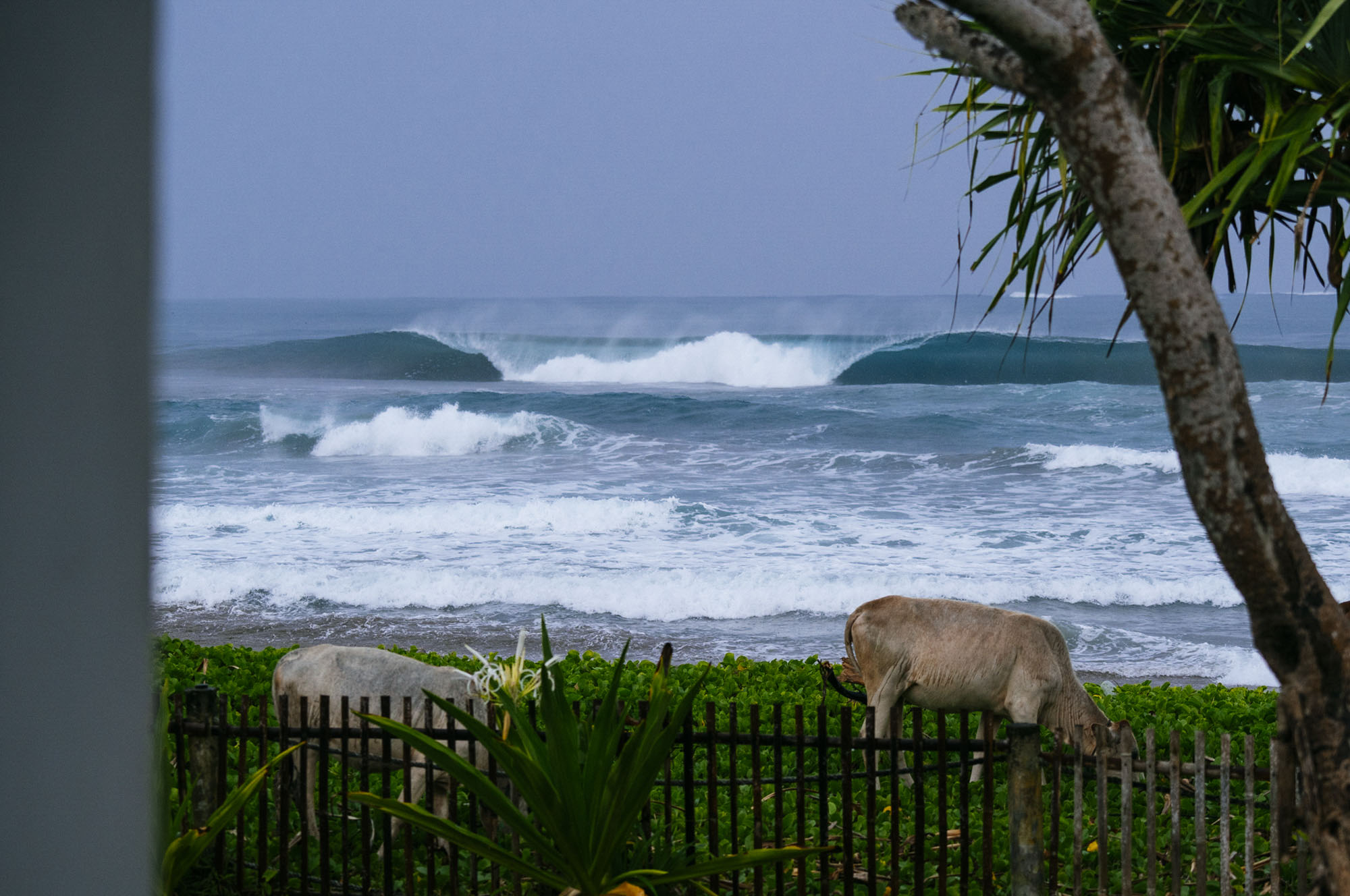 "It didn't go below four feet the whole time I was there."
Andrew Shield has just returned from a month in Krui, Sumatra.
He spent most of his time filming and hanging out with probably the luckiest group of surfers in the world in this suddenly open world – the kids chasing the Challenger and qualifying series events across a splendid range extremely good surf areas.
Some are doing it for the first time, some are veterans, but none have had open passports and pandemic-free travel schedules for at least two years.
Now, well.
The Krui Pro swept them all into a full moon swell on the south coast of Sumatra, turning what might have looked like a QS event into a real surf trip.
All photography and filming by Shieldsy.
Liam O'Brien, for example. Liam left the event almost immediately, but it just gave him what he really wanted: more time to surf. "Everyone was just ecstatic," Liam says. "There were kids on their first QS trip, and stalwarts like Soli (Bailey), and we were all immersed in this amazing surf. I've only had two trips to Indo and rarely seen it well, but after that I believe the hype…it was just pure enjoyment.
This is not a boat trip or an island resort. It's a continental coast, open to road trips to chase plenty of big waves — many of which, Shieldsy says, aren't exactly piece of cake. An avid surfer himself, he hasn't ridden a wave and says, "I'm not that depressed. It's pretty full everywhere. If this was a ski area, everything would be double black diamond. But for good surfers, it's crazy.
He lists some of the best known, like Sumatran Pipe: "I think it's pretty much the first wave when it comes out. It doesn't even look that big from the beach, but you'll get there and it'll be double above, bigger.
Also Jimmy's, the big right, maybe an hour's drive from the main town of Krui: "We went there two or three days in a row. It's a bit like (Lagundri Bay) Nias from the water."
But the area's beachbreak area really caught his eye, and his goal: "This beachie is something else. It's a long sandy beach with different styles of rising and falling waves: there are areas where it's like a French beachbreak, quite close to shore, then other areas where the banks are well back and there is a gutter flowing nearby. It's not sharp, it's more long straight walls, but the banks are so good they still form in good shape.
The beaches were cleaner than ever, in part because the trade winds weren't as apparent this year as in the past. "Normally the beachies are starting to get a little windy now, but not this year." (To find out why, check out our Indo Seasonal Outlook for a fascinating insight into the subject.)
Krui itself seems to be changing, as are many parts of Indonesia right now, with influxes of money and improved technology: "It's not a city, it's a big city. The harbor would accommodate fishing, and there are lots of rice paddies just inland, so an agricultural area. The roads in the area have improved a lot over the last decade, from dirt road to paving, and Mandiri Beach has a kind of Canggu vibe, before it was really built.
The three main surf stations are "reserved"although there are plenty of guesthouses where the Krui Pro was being held.
The only thing keeping the area capped right now is the lack of a major airport. There is a small plane landing strip, but nothing capable of taking multi-passenger commercial planes (and several air bags, by the way). That means the only way to get in is a six-hour drive from Banda Lampang Airport… or better yet, a 30-hour drive along the coast from Bengkulu.
"They're talking about a real airport next year," says Shieldsy. "It will really change everything. There are a lot of properties being bought by Westerners at the moment – the government has banned building within 50m of the sand, so that's a good thing. But it will explode.
There was some concern among the guides and resort managers Surfline spoke to that in Sumatra, surfers might encounter some hostility from local people who had suffered from the pandemic and might blame the West. This was not the case in Krui. Perhaps because according to people who have spent the entire two years in town, Krui has not seen any official episodes of coronavirus. "They got away with it pretty easily. Maybe that's why everyone was so nice to travelers.
Or maybe everyone's just happy to see each other again.
***
Check out Shieldsy's previous report: "It's indo, it's amazing."
In about a week, this surf zone (and everywhere in Indo) will be epically bombarded: South Sumatra | bali