G20 Presidency can help support local MSME development (Ministry)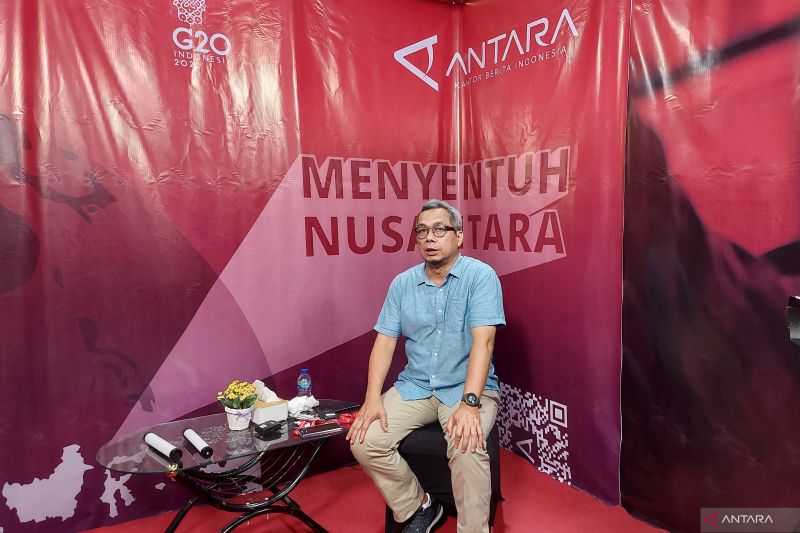 Nusa Dua, Bail (ANTARA) – Indonesia's G20 Presidency has the potential to support the development of local micro, small and medium enterprises (MSMEs), the Ministry of Communication and Information (Kominfo) has said.
"We are giving souvenirs to delegations and we have asked MSMEs to make them," the ministry's Director General of Information and Communication Usman Kansong said in a special interview here on Saturday.
The G20 is a multilateral cooperation group that includes 19 countries and the European Union (EU). Indonesia, which this year holds the presidency of the grouping, will host the G20 summit in Bali this month.
The Ministry of Cooperatives and SMEs mid-year announced that 20 SMEs have become official souvenir suppliers for G20 delegations.
The selection of SMEs for the supply of souvenirs is part of the government's commitment to promote Indonesia's potential and local wisdom to partner countries.
There are two types of Indonesian MSME products, namely food and handicrafts, which are capable of claiming a high market share in the international arena.
For example, herbal teas from West Nusa Tenggara, created from moringa leaves, and vegetable fruit juices from Bali were chosen as official souvenirs for delegates attending the G20 summit.
Meanwhile, handcrafted souvenirs come in the form of wooden binders from East Java, ethnic bags from Bali, wayang signs from Central Java, wooden wristwatches from West Java and wooden radios from West Java.
The Ministry of Cooperatives and SMEs has estimated that the G20 event will create 33,000 jobs and result in a consumer value of Rs 1.7 trillion.
Kansong said the economic potential of MSMEs will not stop at the G20 summit. Seeing the potential of Indonesia, delegates might be interested in traveling to Indonesia again for tourism.
The Kominfo ministry is also taking advantage of the G20 event to introduce digital technology in MSMEs, namely digital payments using the QRIS code.
The government also organized the "Future SME Village" exhibition in Nusa Dua, which showcases the products of 300 SMEs in Indonesia, from November 10 to 19.