High waves block the navigation activities of thousands of Cilacap fishermen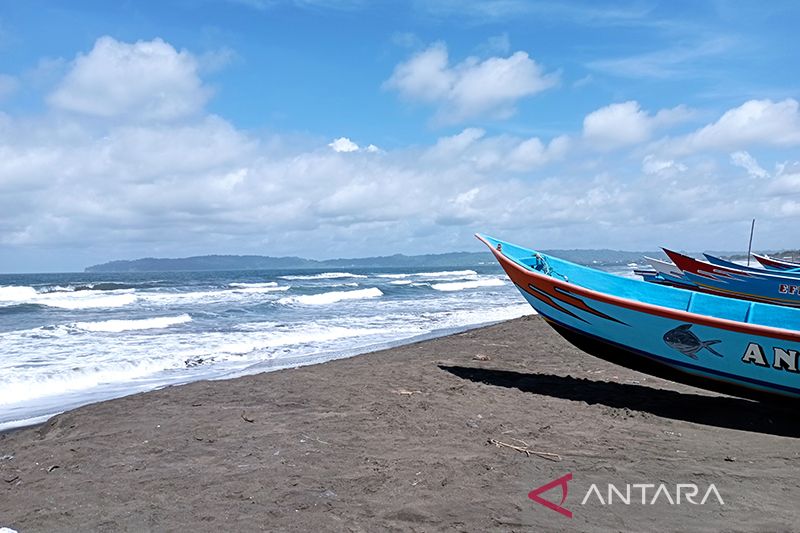 Cilacap, Central Java (ANTARA) – Thousands of fishermen in the Cilacap district of Central Java were unable to set sail due to high waves that recently hit the southern waters of Central Java, said the Indonesian Fishermen's Association (HNSI) of Cilacap.
"Yesterday some (fishermen) were still ready to set sail even for a short distance. However, today (July 15) the majority, probably around 90% (of the total Cilacap fisherman who reached more than 12 000 people) stopped venturing out to sea and opted to moor their boats ashore," Cilacap HNSI President Sarjono noted Friday in Cilacap.
According to the president, most of the fishermen who chose not to sail were small-scale fishermen, with a boat capacity of less than five gross tons (GT).
Meanwhile, Sarjono pointed out that the fishermen, with large boats, had gone out to sea and were in the Indian Ocean fishing for tuna, skipjack and several other species.
Sarjono admitted that some artisanal or traditional fishermen were desperately trying to navigate despite the presence of high waves.
"Various types of fish started to appear in the southern waters of Central Java, especially Cilacap, so the fishermen went out to sea early in the morning and returned to land at noon," he noted.
On another occasion, Cilacap Meteorology, Climatology and Geophysics (BMKG) Technician Group Chief Teguh Wardoyo said his camp had again issued an early warning for high waves up to to July 17, 2022.
"We have issued an early warning as the wave height in southern waters from West Java to Yogyakarta can potentially reach four to six meters," Wardoyo said.
According to Wardoyo, the high waves were influenced by the wind patterns in the southern part of Indonesia, moving mainly from east to southeast, with wind speeds ranging from 5 to 30 knots.
Related News: BMKG warns of waves up to four meters high in Maluku waters
Related News: BMKG predicts six meter high waves in South Java Sea