Indonesia's annual demand increased by 4.3% in 2021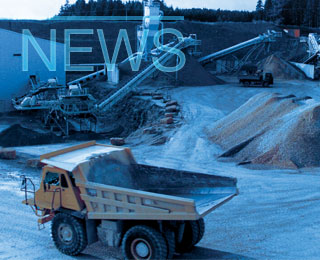 Indonesia's annual domestic cement demand reached 65.215 Mt in 2021, an increase of 4.3% from the previous year, in line with industry expectations.
All national regions recorded higher demand in 2021. Consumption in Java, the largest market, accounting for 53% of domestic demand, increased by 2.6% to 34.695 Mt in fiscal 2021. In Sumatra, the second largest market with 22% market share, demand increased by 2.5% to 14.129 Mt. Sulawesi (10% market share) saw the strongest growth in the country, with a demand up 20.1% to 6.448 Mt. Kalimantan (seven percent market share) increased 7.2 percent to 4.257 Mt. Nusa Tenggara (6% market share) grew 0.8 % to 3.608 Mt, while Timur, the smallest market (3%) increased by 3.9% to 2.078 Mt.
December 2021 volumes
Monthly cement demand in Indonesia increased by 0.7% in December 2021 to 5.785 Mt compared to the same period of the previous year. MoM volumes fell 2.6% in December compared to November.
In terms of regional trends, positive year-on-year growth in December 2021 was recorded in Nusa Tenggara (9.9%), Sulawesi (8.8%), Kalimantan (2.5%), Timur (2.5% ) and Sumatra (0.4%). ). However, demand fell in Java (-1.7%).
Published under Cement News