Indonesia's Lombok earthquake toll exceeds 400 dead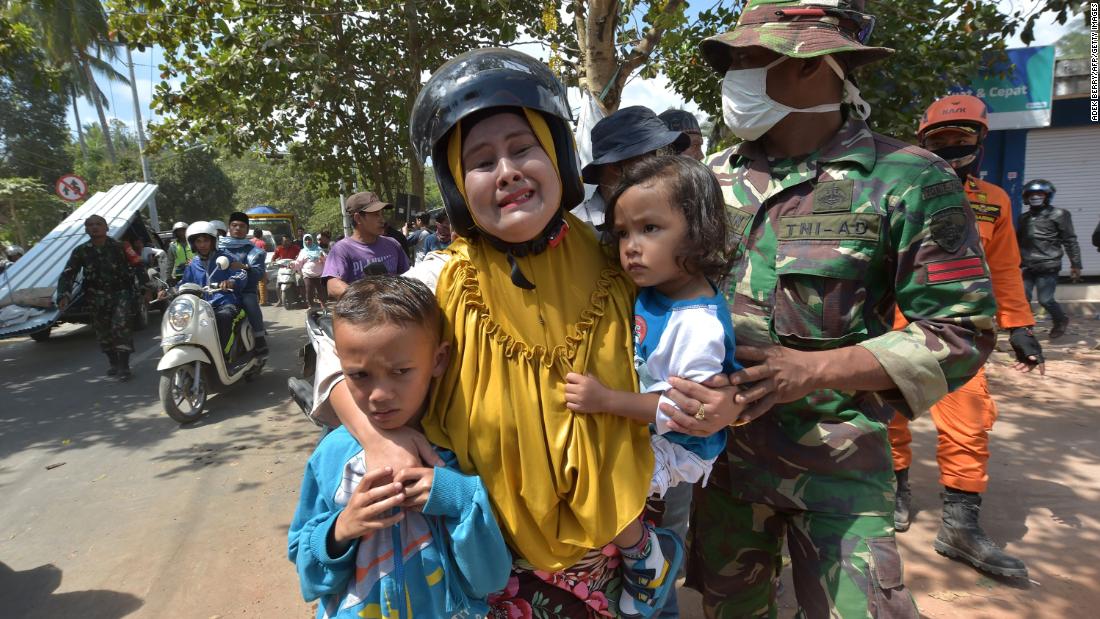 Indonesia's National Disaster Management Agency (BNPB) worked with the country's military and police to provide aid and food to the 350,000 people displaced by the earthquakes.
As of Monday, 21 tons of aid had been delivered by cargo plane, according to BNPB spokesman Sutopo Purwo Nugroho.
However, the island still faces a gigantic recovery effort, and relief agencies warn that the full impact of the quake remains to be seen.
"We are still awaiting assessments of some of the more remote areas in the north of the island, but it is already clear that Sunday's earthquake was exceptionally destructive," said Red Cross spokesman Christopher Rassi.
Humanitarian organizations are struggling to reach the epicenter of the earthquake, located in the northern, more residential part of the island. Their path is blocked by large debris, damaged jungle roads and the risk of landslides.
There have been 543 aftershocks since the earthquake rocked the island, further hampering relief and rescue efforts.
"Many people are displaced, and many have migrated to hilly and mountainous areas for fear of a tsunami," Red Cross representative Husni Husni told CNN on Saturday.
The northern mountainous region of Lombok is mainly home to locals, as the majority of tourists stay at resorts on the south coast.
When the
earthquake struck
, residents of Lombok were just beginning to recover from another 6.4 magnitude quake that had killed 15 people a week earlier.
The devastation saw flattened houses, with falling debris causing the majority of casualties. About 80% of buildings have been destroyed in the north, according to government estimates.
Gusti Lanang Wisnuwandana, an official with the Mataram search and rescue office, said rescuers struggled to deal with survivors terrified of being inside after the quake.
"They are still traumatized. Most of them do not want to stay in the building while they are having (an) operation or after having had (an) operation. They want to be treated outside," he said. he told CNN on Saturday.