Java Lynn Wedgeworth | Obituary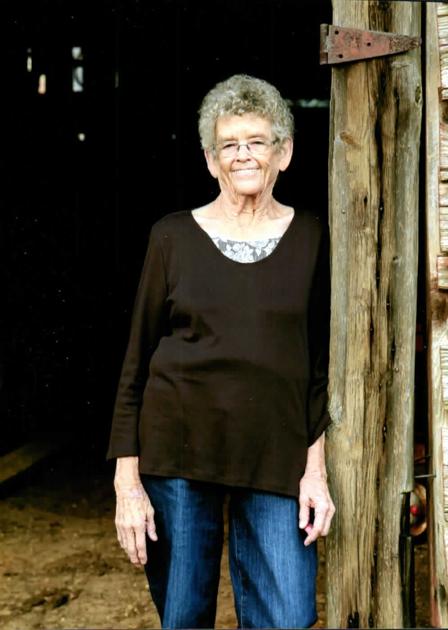 Java Lynn "Pug" Wedgeworth of Big Creek passed away on her birthday October 14, 2021 after a long illness at the age of 80. She was born on October 14, 1941 in Jones County.
She was predeceased by her 56-year-old husband Arthur Ray Wedgeworth; his parents Clayton and Alice Herndon; his brothers Edward "Bobby" Herndon and Clayton "Pete" Herndon; and her sisters Betty Campbell and Dot Steer.
Survivors include her daughter Tracy Carter and her husband Darrell; his son Greg Wedgeworth and his wife Mabel; her granddaughter Kari Stewart and her husband Brett; special great-grandson Caleb Ray Stewart; her best friend Judy Helms and her husband Albert; and a host of nieces, nephews, cousins ​​and friends.
She was a member of the Hebron United Methodist Church. She will be remembered for her caring nature and willingness to always take care of those in need. She will be sadly missed by all who knew her.
The bearers will be Jeremy Wheeler, Redd Butler, Dakota Butler, Rubin Wedgeworth, Jonathan Pittman and Michael Brewer. Honorary bearers will be Darrell Carter and Brett Stewart. The family expresses their sincere gratitude for the care of their mother and grandmother at Deaconess Home Health. Visitations will be on Monday, October 18 from 5 p.m. to 8 p.m. and also Tuesday from 9 a.m. to 10 a.m. at Memory Chapel Funeral Home on Audubon Drive in Laurel. The funeral will be at 10 a.m. at the Memory Chapel with brothers Harold Floyd and Howard Parker as officiant. Interment will follow at Big Creek Cemetery in Soso. Memory Chapel will take care of the arrangements.
To sign the guestbook online, please visit www.memorychapellaurel.com.