Jokowi urges Pandjaitan to address cooking oil issues in Java-Bali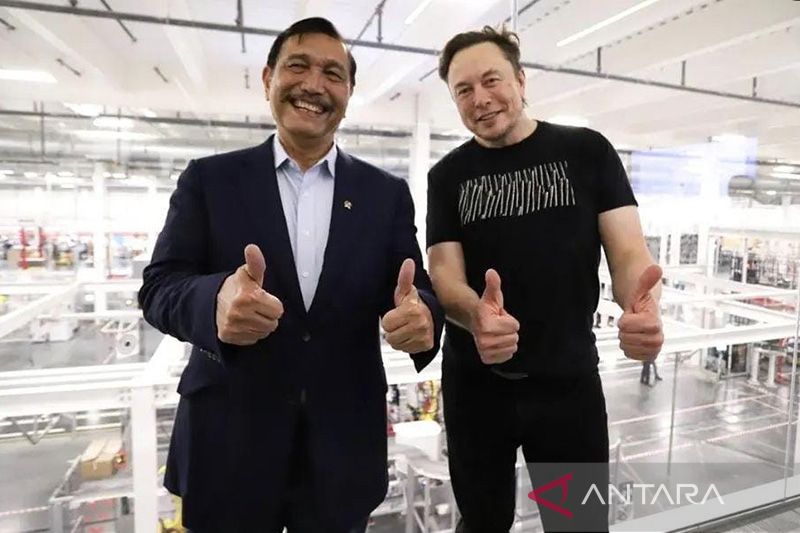 Jakarta (ANTARA) – President Joko Widodo (Jokowi) has called on Coordinating Minister of Maritime Affairs and Investment Luhut Binsar Pandjaitan to handle cooking oil issues in Java and Bali regions.
"The Minister of Maritime Affairs and Investment has been urged by the President to help ensure the availability and distribution of cooking oil according to the target, (especially) in the Java-Bali area," said to ANTARA the spokesman of the ministry, Jodi Mahardi. Tuesday.
Mahardi explained that in carrying out this task, Pandjaitan and the team will coordinate with the Coordinating Ministry of Economic Affairs, as the main coordinator, involving the technical ministries and institutions including the Ministry of Commerce, the Ministry of industry, ministry of finance, food working group, comptroller of development finance. (BPKP) and the Attorney General's Office for supervision.
"The government will monitor this closely after the export ban (has been lifted) and will continue to hold side meetings related to this issue," Mahardi said.
Related News: President Visits Cibinong Market to Monitor Cooking Oil Prices
He said the government would also use digital apps to oversee the supply of cooking oil distribution.
"The goal is bulk cooking oil, with government-set prices, evenly distributed as much as possible," he noted.
Earlier, the government decided to lift the embargo on the export of cooking oil and its raw materials as the supply and price of bulk cooking oil stabilized.
"Based on the supply data and price drop trend in various regions and also to maintain the price of fresh fruit bunches for small farmers, the president decided to lift the export ban on May 23," Coordinating Minister for Economic Affairs Airlangga Hartarto said earlier.
The export of cooking oil and its raw materials has been temporarily banned since April 28, 2022, while the government has made efforts to meet the need for cooking oil at affordable prices within the community.
Related News: Cooking oil exports to resume from May 23: Jokowi
Related News: Government starts distributing bulk cooking oil at Rp 14,000 per liter