Kuta, Lombok, NB, Indonesia – Luxury Ocean View Villa in Kuta, Lombok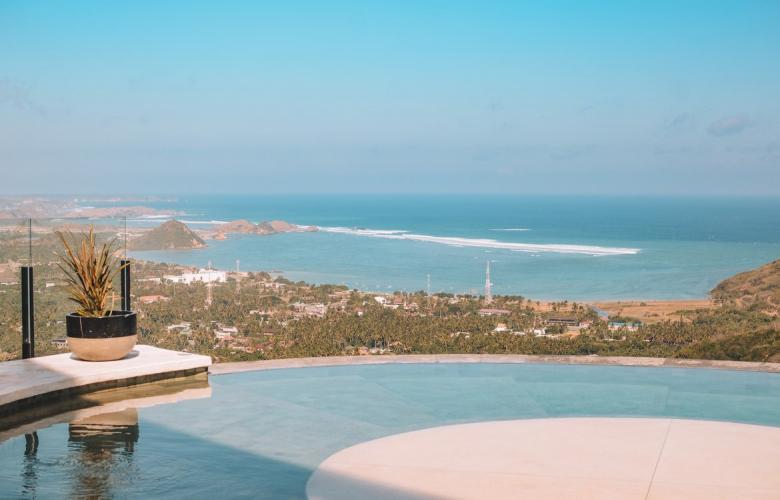 Three 3-bedroom villas in this resort estate are on the market and currently under construction with completion expected in June 2022.
Designed to be the pinnacle of luxury, rewarding guests with an increased sense of privacy and versatility with two-story living and state-of-the-art home technology. The large central pool offers privacy and convenience. There are also fantastic views of the Kuta peninsula south of Lombok and the Rinjani volcano.
Panoramic view from the balcony. Image provided by Exotiq Property Bali.
Julien Hug told WILLIAMS MEDIA "This development will be professionally managed and management fees are included in the price. The developer offers a guaranteed return of 6% per year for 10 years and owners can enjoy 2 weeks of free stay per year. In addition, financing can be arranged over 10 years with 6% interest per annum with a minimum deposit of 25%. The renovation will be carried out in 5 and 10 years at the expense of the management.
Using a semi-prefab design and high standard construction, the estate will have eleven villas configured in two and three bedrooms. The resort has a day club, restaurant, wellness facilities and gymnasium.
Fantastic ocean views in South Lombok. Image provided by Exotiq Property Bali.
All villas are offered with a freehold title. A PMA configuration, if required, is also included in the price, which is subject to VAT.
For more information, including price, payment terms and additional photos, visit the Exotiq Property Bali website.
To arrange a private viewing or inquire about the property, call or email Julien Hug of Exotiq Property Bali via the contact details listed below.
Similar to this:
Jungle View Villa in 4 Star Resort in Ubud
Stylish villas in a gated community in Berawa
Impressive wellness retreat for sale in Kerobokan