Lombok Airport booming during MotoGP 2022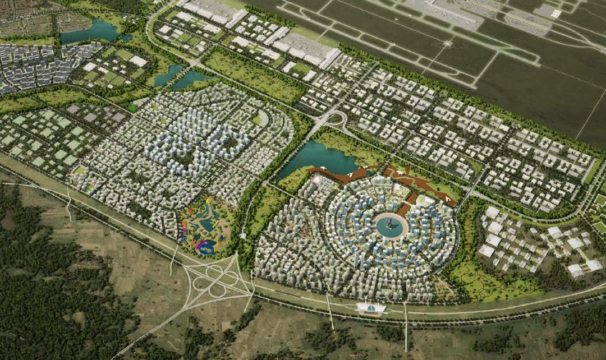 Zainuddin Abdul Madjid Lombok International Airport recorded a 74% increase in passenger traffic in the first quarter of 2022 compared to the first quarter of 2021.
As reported by www.beritabali.com, 430,080 domestic and international air passengers transited through Lombok International Airport during the period January-March 2022, while only 247,263 passengers passed through the airport during the same period a year earlier.
In a press release of Saturday April 02, 2022, the director general of the Lombok International Airport, Nugroho Jati, said: "Aircraft movements (during the first quarter of 2022) have also increased. Out of 3,186 flights in the first quarter of 2021, 4,125 flights operated from Lombok airport in the first quarter of 2022, an increase of 29%".
The increase in the number of passengers received and flight movements recorded was affected by the first MotoGP 2022 which was held at the new Mandalika Race Circuit in March 2022. Traffic through the Lombok Skywalk increased in March compared to the volume measured in January and February 2022. In January 2022, around 126,000 passengers passed through the airport, with only 103,000 passengers recorded in February 2022.
Meanwhile, in March 2022, passenger numbers increased dramatically to over 200,000. In March, an average of 6,000 daily passengers used the airport, while over the period January-February, the average number of passengers was around 4,000.
The management of Lombok airport remains hopeful that the number of passengers to the new and modern Lombok International Airport will remain strong as tourism in Indonesia continues to grow and the government deregulates passenger movement.
The MotoGP 2022 event from March 18 to 20, 2022 at the brand new Mandalika Race Circuit saw an average of 18,000 passengers using the Lombok Skywalk between 17 and 23 March 2022. During the same period, 98 daily aircraft movements were recorded to handle the influx of spectators and participants in the race.
The peak in passenger arrivals was recorded on March 18, 2022, when 8,900 passengers landed in Lombok. The peak day for departures was March 21, 2022, when 11,000 passengers left Lombok.
In connection with the MotoGP 2022, Lombok International Airport hosted five cargo flights on March 9 and 11, carrying motorcycles and logistical support for the international race. The five cargoes Airplane Qatar Airways arrived from Doha, Qatar carrying 404 tonnes of cargo.
Related Articles
Shortage of rooms in Lombok on the Mandalika circuit
RoRo ferry to connect Surabaya-Bali-Lombok