Lombok Airport to facilitate WSBK Mandalika 2022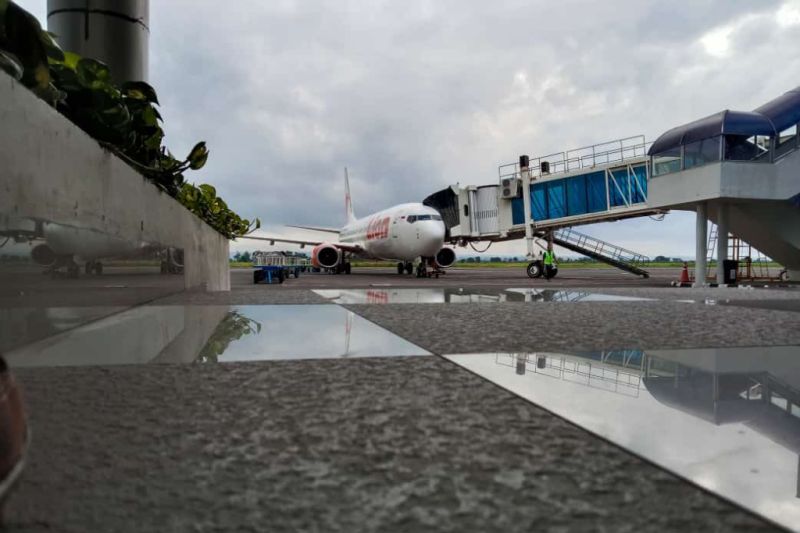 Domestic travelers who have (only) received the second or first dose of vaccine cannot board the plane
Praya, Central Lombok (ANTARA) – The manager of Lombok International Airport in West Nusa Tenggara province has ensured that the airport's facilities and infrastructure are ready to support logistics and spectators from the World Superbike (WSBK) at the Pertamina Mandalika International Street Circuit from November 11-13. , 2022.
"Lombok airport is ready to receive flights during the WSBK Mandalika event," said Arif Haryanto, public relations manager of PT Angkasa Pura I Lombok airport, on Monday.
Haryanto confirmed that no issues were found with the support and service facilities at Lombok airport, while adding that the support facilities met similar standards as the MotoGP event in March 2022 .
"Support facilities are ready," he said.
Related News: After MotoGP, Mandalika Street Circuit expects more sporting events
Regarding passenger requirements, the Haryanto administration has continued to follow applicable government regulations, based on Ministry of Transport Circular Letter Number SE 82 of 2022 on Domestic Travel Guidelines during Pandemic of COVID-19.
Potential passengers, who had only taken the first and/or second dose of vaccines, were not allowed to travel within the country by plane. Therefore, they should have received a booster shot.
"Domestic travelers who have (only) received the second or first dose of vaccine cannot board the plane," he remarked.
The letter also said that passengers on domestic routes, aged 18 and over, should have received a third dose of the vaccine or the booster. As for people aged 6 to 17, it was mandatory to have received a second dose of vaccine.
Foreign travellers, in the age bracket of 18 or older, who sought to travel to the country, should have received a second dose of the vaccine. Additionally, foreign travellers, between the ages of 6 and 17, who sought to travel to the country, were excluded from the vaccination requirement.
Related News: Mandalika Marshals receive praise from FIM Race Director
"Domestic travellers, who have received the third dose of vaccination (booster), are not required to show a negative RT-PCR or rapid antigen test result," he explained.
Domestic travelers under the age of six were exempt from vaccination requirements. However, they must be accompanied by a companion, who has met COVID-19 vaccination requirements.
In addition, domestic travelers with different health conditions or co-morbidity that prevented them from getting vaccinated were also exempt from vaccination requirements and they had to present a medical certificate from a public hospital.
"Every citizen of Indonesia, who flies on domestic routes, is required to use the PeduliLindungi app and meet the travel requirements according to the latest flight requirements issued by the government," he remarked.
Related News: 40,000 spectators expected at World Superbike 2022 at Mandalika
Related News: Approximately 72.89% of MotoGP 2022 spectators are millennials