McGloin Market does not compare to its predecessor | Opinion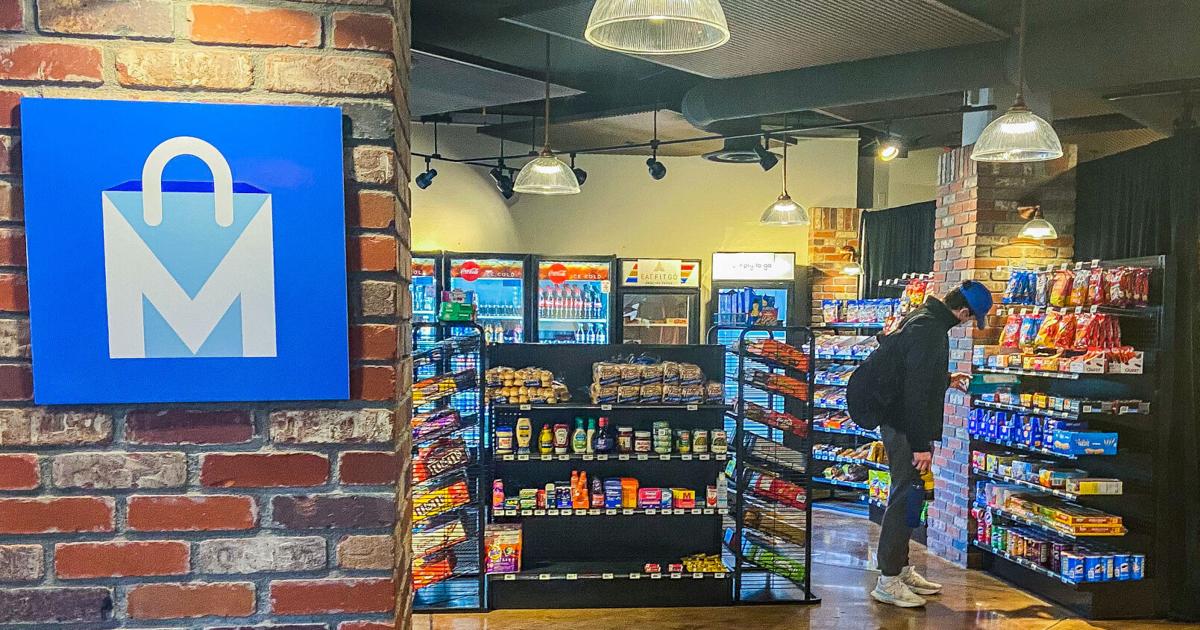 Shuddle by the fire youngsters as i regale you with a story about the legendary Java Jay, a whimsical place of late-night spice, rowdy company and iconic moments when they run out of everything but nets of chicken.
After the first COVID semester of Spring 2020, I returned to my sophomore year at McGloin Hall. It was an exciting time to be there as dinner was waiting for me anytime in the basement of the dorm.
However, for the whole year the room was dusty, messy, with no furniture and with tape on the floor.
Now, in my freshman year, that basement cafe has been reignited, but this time with the absolute abomination that is McGloin's Market. I know you can't see me, but I'm shaking in my boots at the mere mention of this right now.
The candle lover of Jack and Eds and Simply-to-Go, the McGloin Market offers nothing of substance not already available elsewhere while replacing Java Jay's flexible, nightly hours with a mediocre 10: Window of Operations from 00:00 a.m. to 6:00 p.m.
As a result, along with Java Jay's departure, late night dining options disappeared. Thankfully the welcome addition of Late Night at Wareham has helped solve this problem, and while I appreciate the menu and its creative inclusions, there is something missing, something that can only be defined as 'the experience ".
Of course, it could be that nostalgia is just eating away at my brain or it could be my weekly craving for Java Jay's Buffalo Chicken Wrap, which didn't carry over to the Late Night at Wareham menu, but whatever, I really think there was something different about the Java Jay.
After a practice or a late night service, I loved walking into the Java Jay and hearing those words, "We only have chicken tenders." They were always such tender, intentional, and reassuring words, because no matter what the cashier said, my wild late-night brain would often order the Buffalo Chicken Wrap and settle for my choice.
Along with this entree, once in a while I felt brave enough to order a smoothie or even a cookie if I was feeling really wild.
Then I was trying to get some ketchup out of the pump, but of course it was over, it was Java Jay. I wandered over to the ketchup bottles on each table until I found one that could give me enough for the huge pile of fries served at each meal.
But that was not the end of the Java Jay experience as you would still want to eat your meal there. Whether it was the TV showing a Creighton game or the relaxed atmosphere provided by warm lighting and recurring staff who exuded comfort, I never wanted to take out my meal.
I could eat on one of the sofas, one of the small tables, or one of the stools on the raised counter, each bringing their own zeal, aided by the small intimate basement atmosphere.
These are the qualities that McGloin Market and Late Night at Wareham lack.
The McGloin Market space is perfect for a cafe where you can sit down, do some homework, or maybe bring friends over to chat over a comforting meal before heading home, but now it's a glorified convenience store. Meanwhile, Late Night at Wareham lacks the charm and vibe that would make me want to stay there and have fun.
Worst of all is that I still can't get hold of a Dang Buffalo Chicken Wrap, which is shameful in itself.