Ministry prioritizes Singapore oxygen for Java-Bali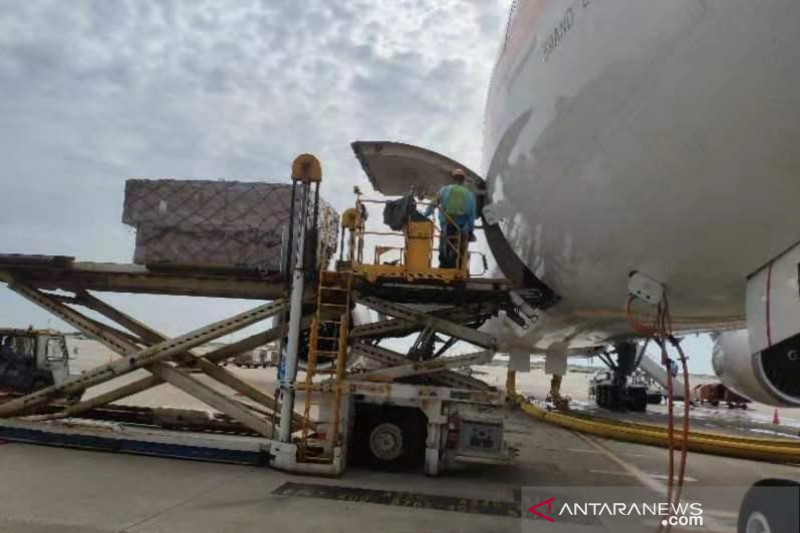 Jakarta (ANTARA) – The Ministry of Health has prioritized the distribution of 11,000 oxygen concentrators from Singapore to meet the needs of COVID-19 patients who are currently undergoing treatment at various health facilities on the islands of Java and from Bali.
"We just received oxygen from Singapore yesterday, Tuesday. We will immediately distribute it to various health facilities, especially 'vertical' hospitals – those run by the Ministry of Health – in Java and Bali," he said. said the director of infectious disease prevention. and control at the Ministry of Health, said Dr Siti Nadia Tarmizi, confirmed by ANTARA in Jakarta on Wednesday.
She explained that the assistance was a form of concern and brotherhood between Indonesia and Singapore, in an effort to overcome the COVID-19 pandemic.
The current increase in COVID-19 cases in Indonesia, Siti Nadia noted, demanded speed in the delivery of health care, especially for those in need of care in Red Zone hospitals.
"The shipments are planned in stages each week," she said.
The statement from the Ministry of Foreign Affairs noted that the assistance of 11,000 oxygen concentrators was initiated by the Temasek Foundation and 15 Indonesian and Singaporean companies, in the form of donations of medical equipment.
As of July 13, 2021, the Temasek Foundation, with 15 Indonesian and Singaporean companies, had collected 11,000 oxygen concentrators for Indonesia.
A total of 1,500 concentrators departed from Shanghai and arrived in Jakarta on Tuesday.
Related news: Singapore to send more ISO tanks to Indonesia: Hartarto
The handover ceremony took place in Beijing, in the presence of the Ambassador of the Republic of Indonesia to China, Djauhari Oratmangun, at the Embassy of the Republic of Indonesia in Beijing.
About fifteen Indonesian and Singaporean companies have collaborated with the Temasek Foundation by making donations. Participating companies include Bakti Barito Foundation, Cikarang Listrindo, Dharma Satya Nusantara, East Ventures, Indies Capital Partners, Kino Indonesia, Sinar Mas, Tanoto Foundation, TBS Energi Utama, Triputra Group, UID Foundation, Wahana Artha, CapitaLand Hope Foundation, DBS Bank , and Singtel.
Temasek International Foundation President Jennie Chua said the new COVID-19 variant, which is more contagious, requires the swift cooperation and support of all parties, both in Indonesia and Singapore, to overcome this epidemic. .
"The Temasek Foundation and the Indonesian Embassy in Singapore, together with the Singapore Ministry of Foreign Affairs, have facilitated cooperation and collaboration between various parties, both Indonesia and Singapore, with the aim of quickly help Indonesia overcome the current pandemic situation, "Jennie Chua mentioned.
The aid is expected to contribute to efforts to overcome the COVID-19 pandemic in the country, as well as to reflect the good relations and close friendship between Indonesia and Singapore.
Related news: Higher education institutions urged to produce oxygen concentrators
Related news: Ministry of Industry to convert 80% industrial oxygen for medical use