Orangutan conservation requires agreement on data and trends – Academia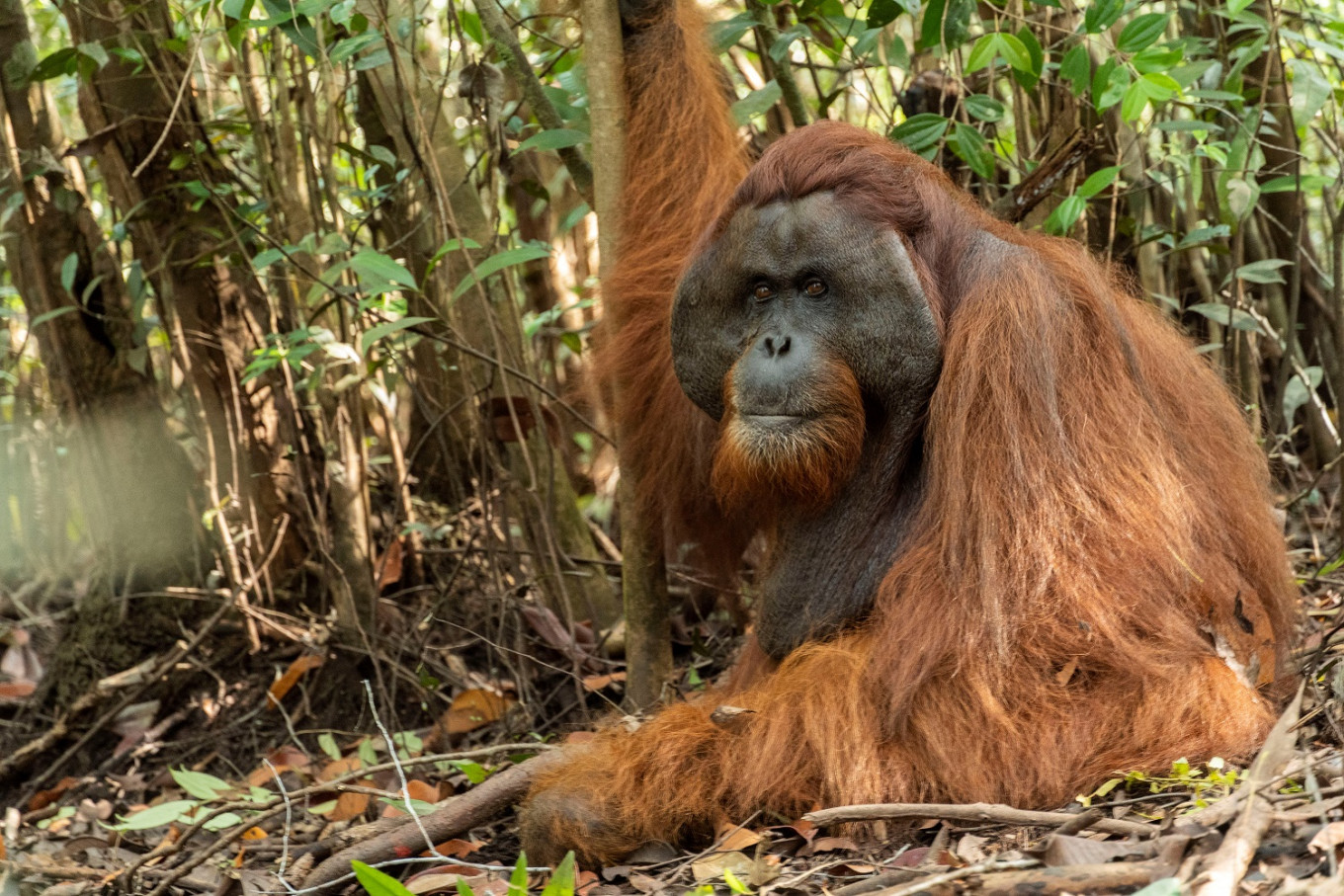 Erik Meijaard and Julie Sherman (The Jakarta Post)
Bandar Seri Begawan/Portland, USA ●
Thu, September 15, 2022

2022-09-15
02:05
0
acb46bb3015c754a01ddf4e65a058ca3
4
Academia
study,orangutan,threatened-species,Siti-Nurbaya-Bakar,population,Kalimantan,sumatra,data,IUCN,palm oil,deforestation
Free

We welcome Indonesian Minister of Environment and Forests Siti Nurbaya's comment on World Orangutan Day on August 19.
The Indonesian government's recognition of the importance of maintaining orangutan habitat in state and non-state forests and protecting or restoring ecological connectivity is indeed a crucial conservation strategy for viable populations of critically endangered orangutans.
The Minister's comment on the engagement of the oil palm and forestry sectors in a multi-stakeholder approach to the management of remnant orangutan metapopulations in production landscapes is also relevant. Indonesia's recent successes in reducing deforestation rates are commendable and both the government and the private sector have played an important role.
Where we disagree with the minister is on her statement that "ground evidence confirms that the orangutans of Sumatra, Tapanuli and Borneo are far from extinction and will continue to have growing populations". She also comments that "we have to keep the real ground evidence and time series in mind and not be fooled".
A wide range of scientific studies, such as "First integrative trend analysis for a great ape species in Borneo" (NatureJuly 17, 2017), "Global demand for natural resources has wiped out more than 100,000 orangutans from Borneo" (Current biologyMarch 5, 2018) and "Effectiveness of 20 years of conservation investments in protecting orangutans" (Current biologyApril 25, 2022), show that all three orangutan species have declined in recent decades and nowhere are populations increasing.
This decline is also supported by Department of Conservation investigations itself which show that the estimated minimum population in Central Kalimantan has decreased by about 27,387 in the latest official government orangutan population analysis published in 2016 at 23,000 now.
Thus, we point out that the extensive data to which we have access is not consistent with that to which the Minister refers with indications of "increasing populations" and, as the conservation and science community has itself collected a large part of this data, there is no proof that we are wrong. The drops are real and they are well supported.
To develop information on population numbers and trends, scientists and orangutan conservation groups have collaborated for many decades. The results of their investigations are usually shared and uploaded to Indonesian and international databases, such as the APES database maintained by the International Union for Conservation of Nature (IUCN), which the Indonesian government can access. Population estimates and time series are developed from these databases, and these data show declines in all three orangutan species.
Not only has orangutan habitat declined dramatically over the past few decades, but species density in the remaining forests is also declining. The logical conclusion from these data is that all populations are in decline, and for a species like the orangutan with very low reproductive rates and therefore very low potential for population recovery, this means a high probability of extinction, hence their status as Critically Endangered on the IUCN Red List.
The Minister further notes that approaches "based on forecasts or projections" are not reliable. It seems odd to us. All departments of the Indonesian government use forecasts to guide their policies and practices. This includes economic forecasts, poverty forecasts, and food security forecasts, to name a few. Such predictions are invariably based on data from the past, because obviously we cannot collect data from the future, so uncertainty is inherent in prediction. Nonetheless, making predictions about future orangutan populations makes perfect sense as it helps explore possible scenarios and could therefore help guide policy change.
We agree with the minister that under the leadership of President Joko "Jokowi" Widodo, the rate of forest loss in Indonesia has come down a lot. There is now an excellent basis for consolidating this achievement. Permanently enclosing the remaining forests in Kalimantan within the State Forest Zone would provide ecological security, not only for species such as orangutans and other endangered wildlife, but also for rural communities who depend on the environmental services of these forests. .
With just over 67 percent of Indonesian Borneo designated as state forest, Indonesia is already exceeding global conservation targets of 30 or 50 percent of the land, if indeed the Indonesian government were to commit to conserving these areas as as permanent forests and to implement land and species protection policies. .
We call on Indonesian conservation authorities to maintain their faith in peer-reviewed science. In the age of fake news, we welcome constructive debate around open and transparent data.
We therefore look forward to fruitful collaboration with the Indonesian government, scientists and NGOs. We would like to meet with the ministry to clarify differences and find a common understanding of demographic trends.
We can share the data we have with the ministry for other forward-thinking policy decisions.
***
Erik Meijaard is Managing Director of Borneo Futures, Brunei Darussalam. Julie Sherman is president and director of Wildlife Impact, Portland, USA. Marc Ancrenaz from HUTAN, Kota Kinabalu, Malaysia, Hjalmar Kühl from Max Planck Institute for Evolutionary Anthropology, Leipzig, Germany and Serge Wich from John Moores Liverpool University, UK contributed to the article. The five have a combined 105 years of experience in orangutan and great ape conservation science.