Qantas and Jetstar resume flights to Bali and New Zealand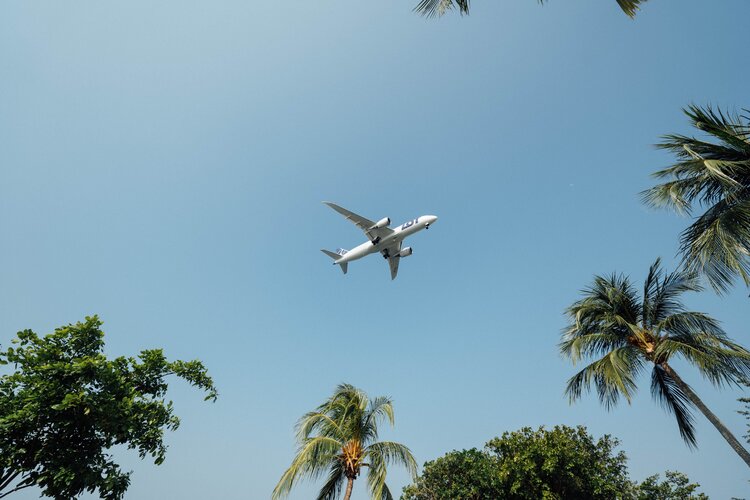 With international travel resuming, Jetstar announced economy flights to Bali, while Qantas announced the resumption of Trans-Tasman flights.
One-way Jetstar tickets from Perth to Bali start from $115, while domestic journeys from Perth to other capitals including Sydney and Melbourne start at $99.
Qantas has announced from April 13 that it will operate up to 30 return flights per week to New Zealand on five routes, up from the two return flights per week currently operating.
It comes after New Zealand authorities confirmed they would allow quarantine-free entry for vaccinated Australian travelers from April 13.
Before COVID, Qantas and Jetstar operated over 170 return services per week between Australia and New Zealand.
Qantas will fly daily from Brisbane, Melbourne and Sydney to Auckland and Sydney to Christchurch with plans to increase frequency in May.
Qantas Domestic and International CEO Andrew David said Australians had long awaited the news that they could once again travel freely across Tasman.
"Qantas and Jetstar are gearing up to help Australia reunite with New Zealand after more than two years apart and a short travel bubble," Mr David said.
"New Zealand was the second biggest source of international visitors to Australia before the pandemic, and Australians were the biggest source of visitors to New Zealand, so this is an important milestone as part of the recovery for both countries.
"With unrestricted travel possible from next month for Australians, we look forward to rebuilding our trans-Tasman flights."
Tourism industry pleads for release of $74 million in unallocated government grants
A third of the federal government's $258 million COVID-19 consumer travel support program remains unused according to according to information revealed during the Senate Estimates for Foreign Affairs, Defense and Trade Legislation.
This information prompted industry bodies to issue a formal plea to access the remaining financial support.
According to a report by the Federation of Australian Travel Agents (AFTA), Australia's travel industry has seen a drop in revenue of more than 90% since the imposition of the ban on international travel more than 100 years ago. 700 days.
AFTA CEO Dean Long said the industry needs access to this financial support.
"Never before have businesses needed more support and been told through the grant process that a 90% drop in revenue was not enough to qualify for the full support package. is just abhorrent," he said.
"There are currently up to $6 billion in Australian-owned credits in the system that we manage on behalf of clients. We need this support to continue to support Australians.
"There have been issues with the rollout of the COVID-19 Consumer Travel Support Program, complicated by a lack of understanding of the travel industry and the travel payment ecosystem.
"AFTA has continued to work closely with Austrade and the government to ensure businesses that should have been eligible receive the support."
---
Image by Hanson Lu via Unsplash