Rediscover your love for Bali with Mamaka by Ovolo – The Western Weekender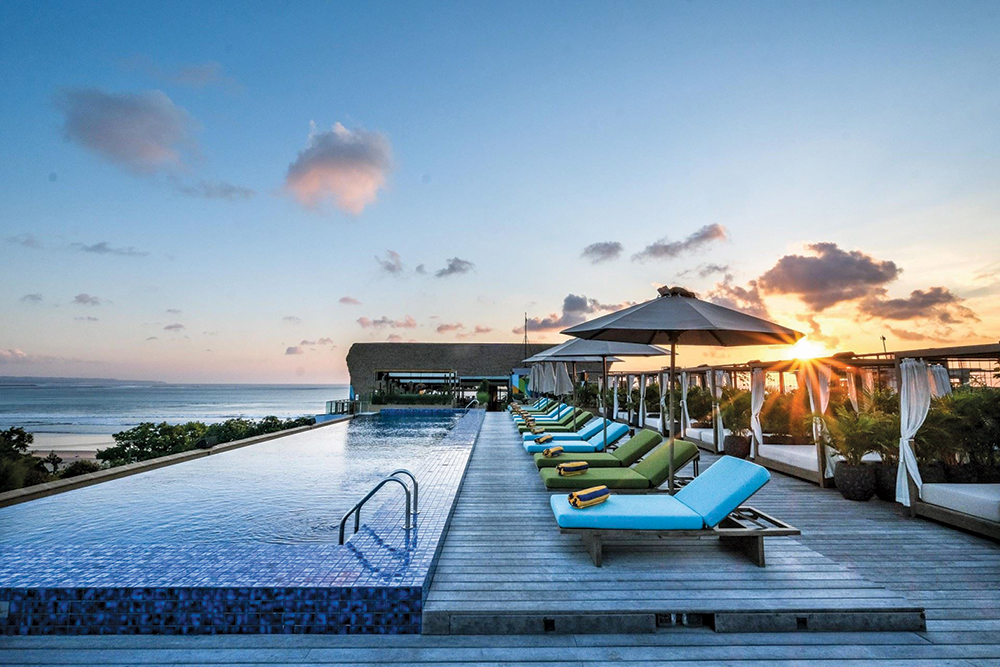 A long time ago, in the "good old days", the year 1980 to be exact, was when me and some of my good friends took our first big adventure overseas to what was then marketed as a surfer's utopia, where you could ride the ultimate waves. all day and party all night.
I wasn't one to surf like some of my friends, but I didn't hate a paddle and certainly enjoyed a party! It was an exciting time and I had heard so many stories of Bali from other friends who had already discovered this nirvana that I was more than ready to explore 'the island of the gods'. Now you might find it hard to imagine now if you are a regular in Bali, but what we experienced back then was something for us at 17 like we never dreamed of.
Kuta Beach, with rice fields surrounding a small basic village with gravel roads, open drainage, minimal Warung and tourism opportunities, accommodation offered being homestays, cheap losmans and the rare "resort" like the one we stayed in. The very basic "Ocean Blue Club" was a block from the beach and we stayed in simple tiled floor rooms with a few rock hard beds with traditional thatched roofs keeping us dry. A swimming pool with plastic chairs around it and an endless supply of grilled jaffles and the ever-popular Bintang beer that keeps our spirits up.
We were in paradise!
I could go on with this story for many pages, but the names of the culprits should be changed, and the shenanigans we've been up to may offend the eyes and ears of some readers, so I'll keep those memories with me and move forward 35 or so years!
I fell in love with Bali on the spot and have been back at least 15 times since. However, my love for Kuta has faded as it has become more popular with a certain type of tourist and for me it has lost a lot of its charm. In fact, I've probably only been there once or twice in the years since that first expedition.
Everything changed for me last month when I was tempted to go back to where it all started for me all those years ago. The general manager and now good friend of one of my favorite Sydney hotels, The Ovolo Woolloomooloo, knew about my love for Bali and was determined to have me check out their new kid on the Kuta block, a luxury boutique that's calls "Mamaka". by Ovolo". As I was heading for a little break anyway, I decided that a few days of work ahead wouldn't be a problem and I was certainly eager to see if Kuta still had the items that allowed me to stay away all these years.
What a great call that was, thank you Kieron.
Mamaka undoubtedly challenged other beachfront operators by offering Kuta accommodation seekers a classy yet very cool luxury boutique option that gave (in my eyes) the style that was missing in this area.
Located just opposite Jalan Pantai Beach, Mamaka certainly sends out the right vibes. Kuta has also seized the opportunity on many levels in this post-pandemic period which now sees many travelers returning to Bali. The beaches are cleaner. The streets a little less manic. The hawkers even seem a little less insistent and extremely grateful to see us again.
One thing that certainly hasn't changed is the mesmerizing sunset over Kuta Beach and sitting on the rooftop of Mamaka's, Kuta Social Club with a cocktail in hand and some tapas from Executive Chef Ben Harrington made it even more attractive! Seriously, this Essex bobblehead is now in his element sourcing Mediterranean delights with a Balinese twist, and damn it good! The entire top floor of the hotel is screaming "hey, relax, OK"! Rooftop pool and cabanas with views of all the beaches in West Bali, you can even get caught on a plane as the airport is only 15 minutes away. It also means that you can start your holiday even faster when you arrive. Another favorite for me was the people watching from the two levels of 32nd Street, the hotel's main dining area.
Room choices are plentiful and varied to suit all budgets and tastes, but the one thing that matches them all is their creative and somewhat eclectic vibe which is really just a feed of the general vibe. of the hotel.
I guess the main thing for me is that my old friend Kuta came back as an option for me and I definitely suggest you check out my new friend Mamaka. In fact, head over to my website and take advantage of a great deal that not only saves you money, but is also packed with bonus perks!
Visit www.thetravellingguy.com.
Scott McRae is an accomplished actor, entertainer and travel writer. Scott is "The Traveler".