Seven provinces susceptible to Delta variant attacks: Minister of Health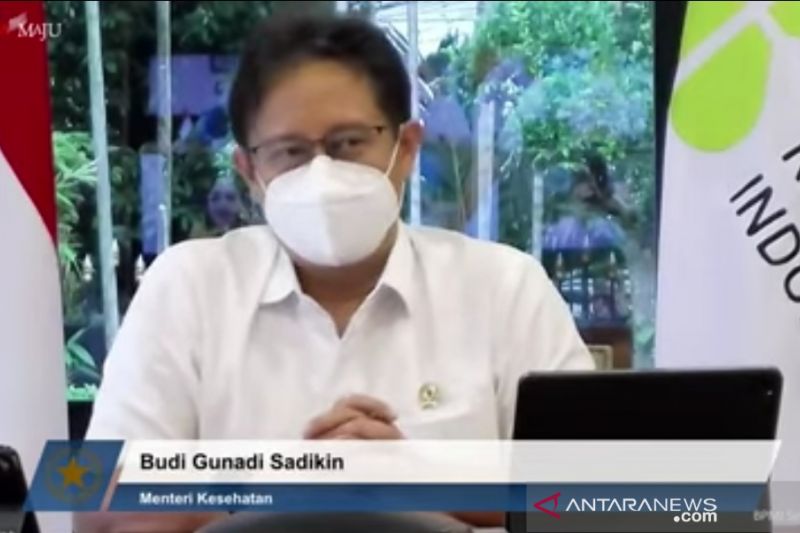 Jakarta (ANTARA) – A total of seven provinces in Indonesia are classified as prone to peaks in COVID-19 cases triggered by transmission of the Delta variant from India, Health Minister Budi Gunadi Sadikin said.
"We have seen that there are five provinces on the island of Sumatra and two provinces of Kalimantan with which we have to be very careful, so that we can prepare well", noted Minister Sadikin during a conference of virtual press monitored from Jakarta, Tuesday.
These provinces include West Kalimantan, East Kalimantan, Riau, the Riau Islands, West Sumatra, South Sumatra and Lampung.
Sadikin noted that the government has been working to take precautionary measures against a spike in cases in several potentially vulnerable areas, given that the Delta variant has a rapid rate of transmission.
"We have seen that there will be a fairly high increase and a peak in other provinces that will allow it in the future. We anticipate it," he noted.
Related News: Government Examines Samples of New COVID-19 Variants in Kudus, Bangkalan
Meanwhile, based on the daily report from the National Disaster Mitigation Agency (BNPB), the daily number of cases in West Sumatra province on Monday (July 5) reached 101, while 104 others were declared cured. . However, the number of deaths in this region tends to be higher than in other regions, reaching 25 patients.
During the same period, the number of daily cases in East Kalimantan is believed to have reached 428, while another 223 have been declared cured and 18 patients have died.
The number of daily confirmed positive cases of COVID-19 in Riau had reached 424, while another 272 were declared cured and 11 patients died.
Meanwhile, in the Riau Islands, 408 daily cases have been reported, 535 have been declared cured and 12 patients have died.
West Sumatra reported that there were 81 daily confirmed positive cases, 126 patients were reported cured and another 11 patients died.
Related News: COVID-19: East Java Records Five New Delta Variant Cases
Daily cases in South Sumatra have reached 172 cases, while another 135 have recovered and nine patients have died.
BNPB also reported daily cases in Lampung reaching 306, while 52 patients recovered and four patients were reported dead.
The Indonesian government is expected to introduce telemedicine services on Tuesday to deal with the difficulties the public face in obtaining COVID-19 drugs, the spokesperson for the Minister of Maritime Affairs and Investment Coordination Jodi Mahardi said earlier.
"The government will deploy telemedicine services in Jakarta from Tuesday. The public will be able to undergo COVID-19 swab testing in laboratories in cooperation with the Ministry of Health. If they are positive, the government will provide them with free medicine, "Mahardi said. noted in a written statement released Tuesday.
Telemedicine, also known as telehealth or e-medicine, is the remote delivery of health services, including examinations and consultations, over a telecommunications infrastructure.
Telemedicine is part of the government's efforts to address the COVID-19 drug shortage, as the number of COVID-19 cases in the country has increased dramatically in recent weeks.
Related News: Indonesia Confirms 47 New Cases of COVID-19 Variants Came From Overseas