Statistics Indonesia predicts rice production to increase by 2.29% in 2022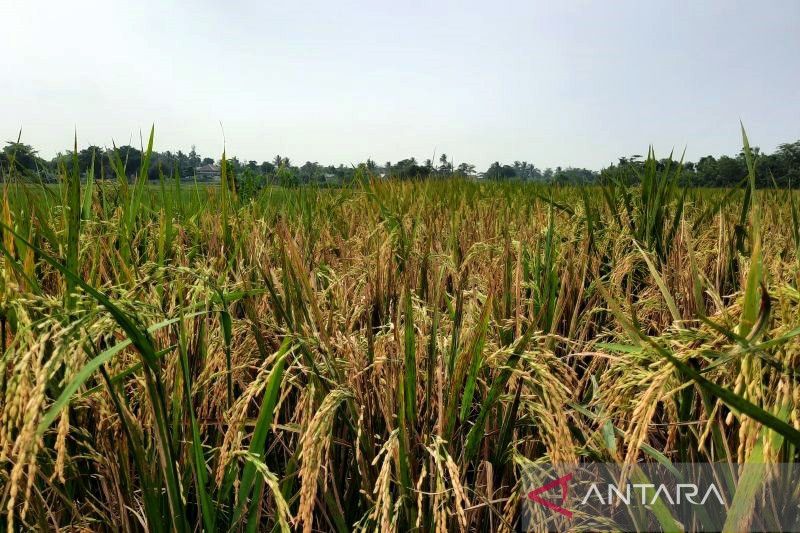 Jakarta (ANTARA) – Statistics Indonesia (BPS) has forecast the country's rice production to reach 32.07 million tonnes in 2022, an increase of 2.29%, from production of 31.36 million tonnes in 2021.
The national rice production potential in the following three months during the period October-December 2022 is estimated at 5.90 million tons, an estimated increase of 15.12% compared to 2021 during which the figure was 5.13 million tonnes, said BPS Distribution and Services Statistical Assistant Setianto noted here on Monday.
On the basis of production by island, the island of Java contributes the most compared to the other islands, with a total contribution of 56.12%, or 18 million tons, of which 31.07% of the production is in East Java.
The island of Sumatra shows the second highest contribution with 20.41%, or 6.55 million tonnes. South Sumatra is the province of the island of Sumatra with the largest production, registering a contribution of 24.20%.
The island of Sulawesi is ranked third, with a contribution of 13.39%, or 4.30 million tonnes. The province with the largest production on the island is South Sulawesi.
The islands of Bali and Nusa Tenggara contributed 5.22%, or 1.67 million tonnes. West Nusa Tenggara becomes the province with the largest production compared to the other provinces of the two islands.
Kalimantan contributed 4.26%, or 1.37 million tons, and finally, Maluku Islands and Papua contributed 0.59%, or with a rice production of 0.19 million tons.
Setianto noted that the rice production data was obtained from surveys conducted throughout the year.
"This calculation of rice production has removed scattered grains and rice as well as rice and unhusked rice used for non-food products or for (animal) feed, seeds and raw materials for non-husked industries. food," he added.
Thus, the published data on rice production correspond to the rice produced used for community food.
Related News: Rice production lifted Indonesia out of food crisis: official
Related News: The ministry develops strategies to maintain the sustainability of agricultural production
Related news: Indonesia gains self-sufficiency in rice production: Jokowi