Tanah Datar reopens TTIC to help stabilize market price: official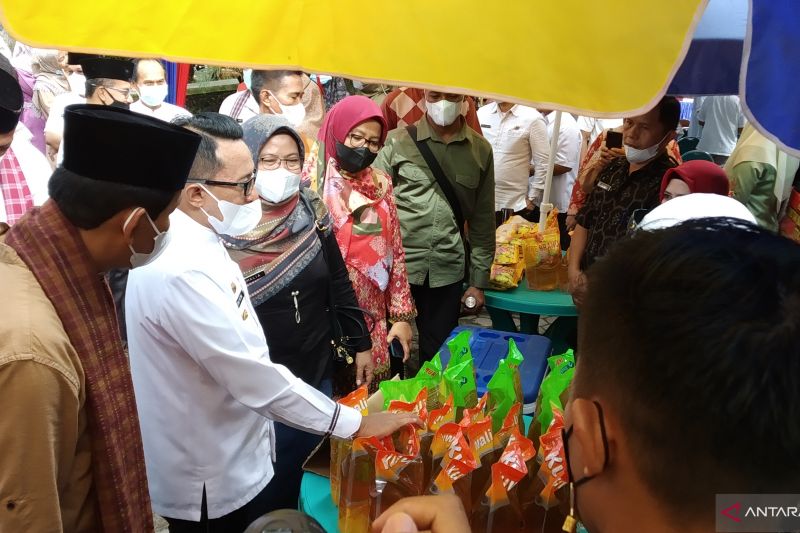 Batusangkar, W Sumatra (ANTARA) – The Tanah Datar district government in West Sumatra has reopened the Toko Tani Indonesia Center (TTIC) to keep prices stable in the market, an official said.
"The reopening of TTIC is very useful for price stability in Tanah Datar, as well as for farmers who generally have deflation problems," Tanah Datar district chief Eka Putra said in Batusangkar on Friday.
TTIC's presence also aims to control regional inflation and improve the economy of the community as the food sold there is provided by commercial actors, distributors and directly purchased from farmers where the food can be sold to a lower price, he informed.
TTIC is very beneficial for farmers because it facilitates farmers who are confused by middlemen and price fluctuations, he said.
TTIC is also a place where micro, small and medium enterprises (MSMEs) in the Tanah Datar region can market their products, he added.
"In this pandemic the economy of the community has weakened, but Insya Allah (God willing) it will improve in 2022. We hope that all regional organizations of government apparatus (OPD) support this" , he remarked.
Related News: Agriculture Minister Urges Karawang Farmers to Harvest Three Times a Year
He also praised the provincial government of West Sumatra for supporting the activity so that it can run every week.
"We will prepare the capital through the Food Office so that it can take place every week. We hope that the provincial government can provide us with assistance in the form of transport," he added.
Meanwhile, Amalia, head of the Regional Acting Technical Unit (UPTD) of the Food Supply Distributor of the West Sumatra Food Board, said TTIC was one of the Food Board's innovations and that its function was to maintain market price stability.
She added that her team was ready to help if the Tanah Datar district government needed an operational vehicle for the implementation of TTIC.
Related news: Ministry encourages farmers to use digital technology