The Deputy Minister inaugurates an event to arouse the interest of young people in agriculture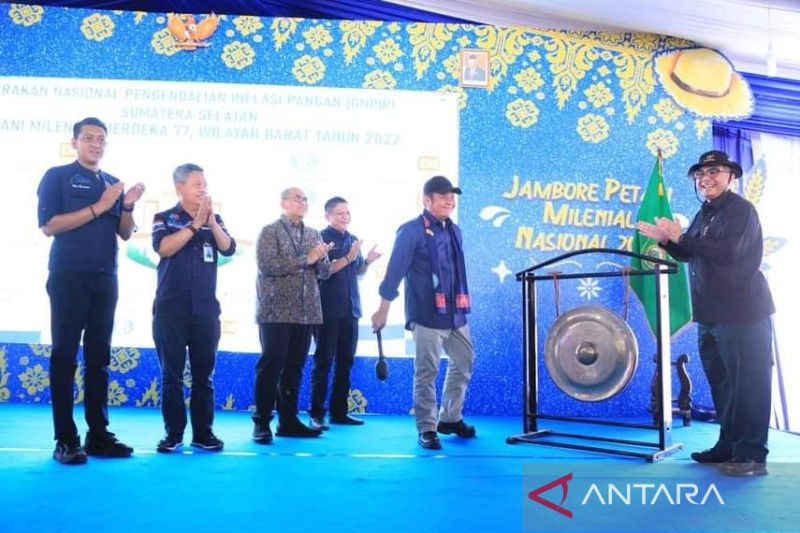 Martapura, S Sumatra (ANTARA) – Deputy Agriculture Minister Harvick Hasnul Qolbi has opened the "Millennium Farmers' Jamboree" in Tebing Sari, Ogan Komering Ulu Timur District, South Sumatra, to help to arouse the interest of the younger generation in agriculture.
The three-day event brings together 500 young farmers from 17 districts and towns in South Sumatra and a representative from the island of Java, Qolbi informed in Martapura on Saturday.
During the event, Qolbi commended the South Sumatra Provincial Government and Ogan Komering Ulu Timur District Administration for their dedication to advancing agriculture by involving local millennial farmers.
The aim of the jamboree is to improve performance and develop young agricultural entrepreneurs and millennial farmers so that Indonesia's agricultural productivity can increase, he explained.
Related News: Minister supports smart farming program for millennial farmers
The event will help millennial farmers strengthen their partnership network and learn more about the use of agricultural tools and machinery. With more ideas and broad partnerships, the local agricultural economy should improve.
"As directed by President Joko Widodo, the vision of the Ministry of Agriculture this year is to realize quality human resources in agriculture who are job-ready," Qolbi said.
Meanwhile, South Sumatra Governor Herman Deru said millennial farmers must organize special programs and movements to help the government control food inflation.
"Millennial farmers in South Sumatra must be pioneers in maximizing the South Sumatra Independent Food Movement (GSMP)," he said.
Moreover, the South Sumatra province has great potential in the agricultural field, so the younger generation must cultivate and develop it for the future, he added.
"Therefore, I hope this jamboree can spark the interest of the young generation in agriculture and help increase the national food production, especially in the South Sumatra region," he said.
Related News: House Speaker Helps Millennial Farmers Boost Agriculture
Related News: Minister Limpo Optimistic Millennial Farmers Can Boost Development