Tourist arrivals recover lost ground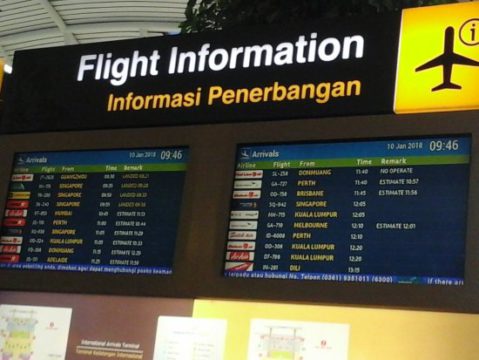 The National Statistics Council (BPS) reports that international visitors to Indonesia through the country's major gateways in March 2020 reached 40,790, representing a 206.25% increase from March 2021.
Quoted by NusaBali.comthe Head of BPS Margo Yuwono said at a press conference in Jakarta on Monday, May 16, 2022: "The number of foreign tourists in March 2022 has increased significantly compared to March 2021. If we compare March 2022 to February, the increase was 121.02%.
International arrivals in March included 39,060 arrivals by air, 1,409 by sea and 319 by land. In March 2022, the number of arrivals by air increased by 203.94% compared to March 2021.
In Bali, observers say an even more dramatic rise in foreign arrivals is being held back somewhat by the rising cost of air travel and the limited frequency of flights. Based on Calculations by the Indonesian Tourism Promotion Board (GIPI), Bali has between 12,000 and 15,000 visitors arriving daily by inter-island ferry. The number of air passengers landing each day at Bali Ngurah Rai International Airport is about 10,000 passengers.
The large number of domestic visitors bringing their vehicles to Bali during the recent Idul Fitri Holidays led to almost unprecedented traffic jams in many parts of the island. This prompted a recommendation from a senior official in GIPI that domestic tourists who rent vehicles in Bali would help alleviate traffic congestion and provide additional revenue to the island's economy.
For the first quarter of 2022 (January-March), foreign arrivals through Indonesia's major gateways totaled 74,380, an increase of 228.24% from the first quarter of 2021. While the increase Year-over-year first quarter international arrivals to Indonesia is impressive, the numbers still pale in comparison to arrivals for the first quarter of pre-COVID years when as many as 3 million visitors came to the country.
Related link
Indonesia is unmasking itself, little by little