US and Indonesia to hold large-scale joint military exercise in Sumatra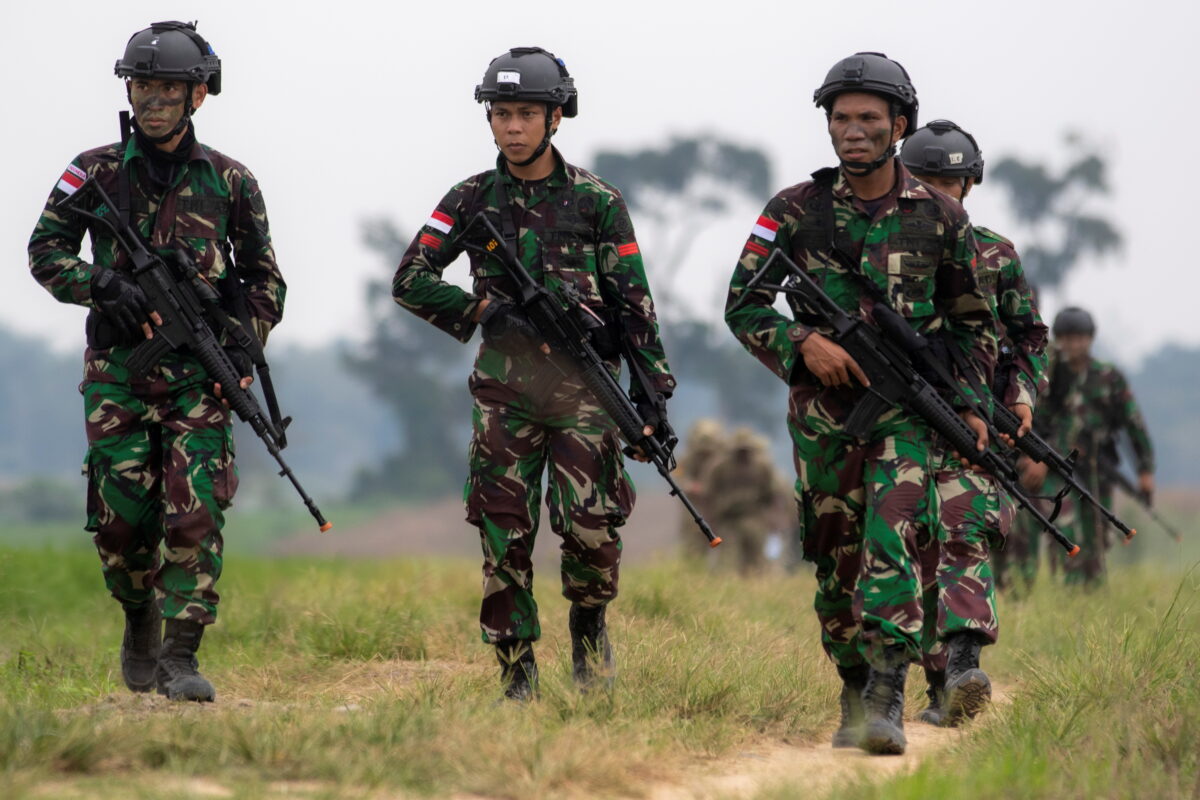 Indonesia and the United States will conduct a large-scale military exercise next week to bolster their combined interoperability capabilities, with 11 other nations participating as partner nations or observers.
The annual Garuda Shield exercise will take place on the Indonesian islands of Sumatra and Kalimantan from August 1-14.
It aims to strengthen the U.S.-Indonesia strategic partnership and advance regional cooperation toward a free and open Indo-Pacific, according to the U.S. Embassy and Consulates in Indonesia.
He said the joint exercise would have "significantly greater scope and scale than previous exercises" with dozens of other countries taking part for the first time, including Singapore, Australia and Japan.
"It is a symbol of the American-Indonesian bond and the growing relationship between ground forces in this important region," said General Charles Flynn, commanding general of the US Army Pacific, in a statement. A declaration.
Indonesia will deploy seven Blackhawk helicopters, 41 armored vehicles and 618 weapons for upcoming Garuda Shield exercise, Indonesian General Andika Perkasa says told reporters Last week.
The exercise will include 2,000 US troops, 2,000 Indonesian troops and troops from partner nations. Canada, France, India, Malaysia, South Korea, Papua New Guinea, Timor Leste and the United Kingdom will join as observer countries.
Tensions in the region
The exercise comes amid heightened tensions between the United States and China over the latter's growing assertiveness in the region.
But Major General Stephen G. Smith, who will lead field operations during the exercise, told reporters in Jakarta on Friday that the drill should not be viewed as a response to tensions.
"This exercise is not a threat or should not be considered a threat to anyone, anywhere. This is a purely military-to-military exercise," he said.
Tensions and rhetoric erupted this week amid reports that US House Speaker Nancy Pelosi was planning to visit Taiwan as early as August.
But US President Joe Biden and his Chinese counterpart Xi Jinping largely managed to avoid escalation in a call on Thursday, suggesting that neither side, preoccupied with economic problems at home, wants another crisis in across the Taiwan Strait.
Reuters contributed to this report.