W Sumatra government should help close illegal crossings: ministry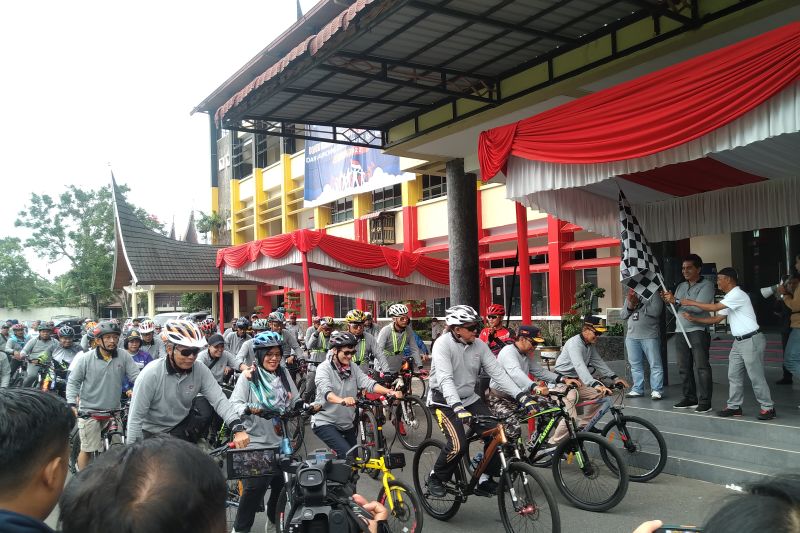 Illegal level crossings are very dangerous, as they have a high potential for accidents.
Padang, W Sumatra (ANTARA) – The Ministry of Transport has urged local governments in West Sumatra province to help take precautionary measures against potential problems as the ministry will close hundreds of illegal level crossings across the province.
The director of security of the ministry's general directorate of railways, Edi Nursalam, said here on Saturday that when the illegal access is closed, various protests are likely to take place, especially from people who used the access. .
"Nevertheless, access must be closed to ensure the safety of people. Therefore, we need the help of local governments to solve social problems," he said while taking part in a recreational cycling event to promote the national rail safety movement.
A total of 245 illegal level crossings will be gradually closed across the province, with a target of permanently closing 170 of them by 2022.
"Illegal crossings are very dangerous, as they have a high potential for accidents," warned the director.
To replace illegal level crossings, the ministry will establish proper road access for the community on the left side of the railway tracks with level crossings equipped with various road safety equipment including barriers, guard officers, alarm and level crossing lights.
Related News: Faulty barrier at level crossing causes train crash
Nursalam noted that community members have been briefed on the plan to close the illegal crossing since January 2022 by involving local community figures, a traditional leader and village chiefs.
Although the frequency of train trips in West Sumatra province is not too high, the construction of railway infrastructure in the province is quite rapid in recent times, with a budget of about 1 trillion rupees (67. $5 million).
Thus, the department had chosen the province to implement the Movement for Rail Safety pilot program in 2022.
The Assistant II for Economic Affairs at the West Sumatra Provincial Secretariat, Wardarusmen, said the local government strongly supports the railway safety program as currently the number of accidents is quite high.
"Therefore, the safety program put in place by the Department of Transportation is consistent with our attempt to improve public safety at level crossings," he added.

Related News: Seven people killed after train hits their car in Cibitung: police