West Sumatra: BMKG warns of hydro-meteorological disasters after the earthquake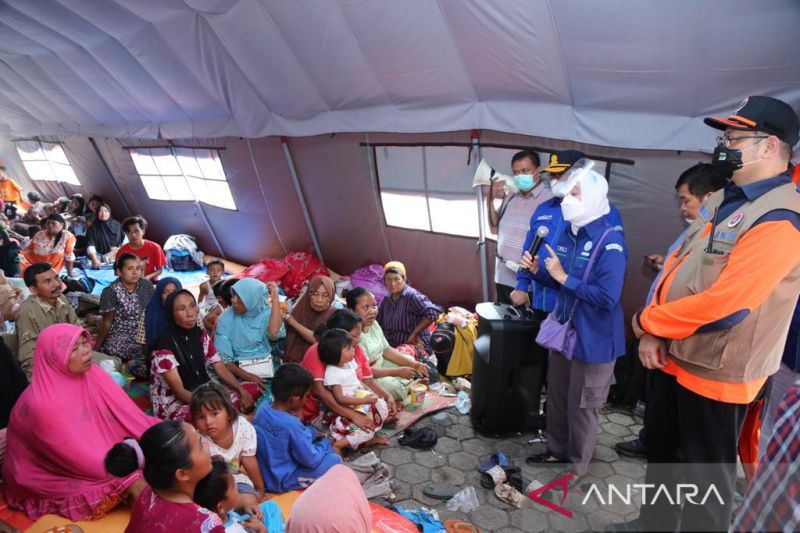 Jakarta (ANTARA) – The head of the Meteorology, Climatology and Geophysics Agency (BMKG), Dwikorita Karnawati, has warned of the likelihood of hydro-meteorological disasters following the magnitude 6.1 earthquake that struck the West Pasaman district, West Sumatra on February 25, 2022.
Communities living near the site of the quake should watch out for potential hydro-meteorological disasters such as floods, flash floods or landslides as the rainy season is still ongoing, she warned here on Monday.
People living along the river flowing down the slopes of Mount Talamau need to stay more vigilant and alert as disasters can strike at any time, she said.
"People's vigilance must shift from earthquakes to (hydro-meteorological) disasters due to the rainy season," Karnawati reiterated. According to the results of a survey, sediment from a flood can overflow within a radius of about 200 m from the bank, she explained.
Therefore, if it rains, residents living along the river flowing from the upper slopes of Mount Talamau should avoid areas within 200m of the bank, and the flooding situation is expected to occur in March- April 2022, she informed.
Related News: Floods isolate thousands of villagers in West Sumatra
Karnawati said that currently BMKG and the River Basin Agency of the Ministry of Public Works and Public Housing continue to carry out mitigation efforts to reduce the impact of potential hydro-meteorological disasters.
Mitigation efforts by BMKG include monitoring weather and rainfall intensity, she said. The River Basin Agency will dredge mud sediment caused by any avalanche or earthquake using heavy equipment so the river does not overflow into residents' homes, she said.
The dredging aims to avoid the blockage of sediments in the river valley which will become dangerous if it stems the flow of water, she added.
The BMKG will continue to monitor the weather using radar and provide forecasts and early warnings of severe weather in the area upstream of the river slopes of Mount Talamau, she said.
"We are also identifying danger zones on the river banks and slopes," Karnawati added.
In addition, the development of the earthquake has weakened, which means that the aftershocks are weakening and becoming more stable, she informed.

Related News: Landslides Hit Agam and West Pasaman Districts, West Sumatra

Related News: Magnitude 6.1 earthquake in West Sumatra knocked down several hundred houses