Zumba class organizer in East Lombok fined for neglecting COVID-19 protocol – National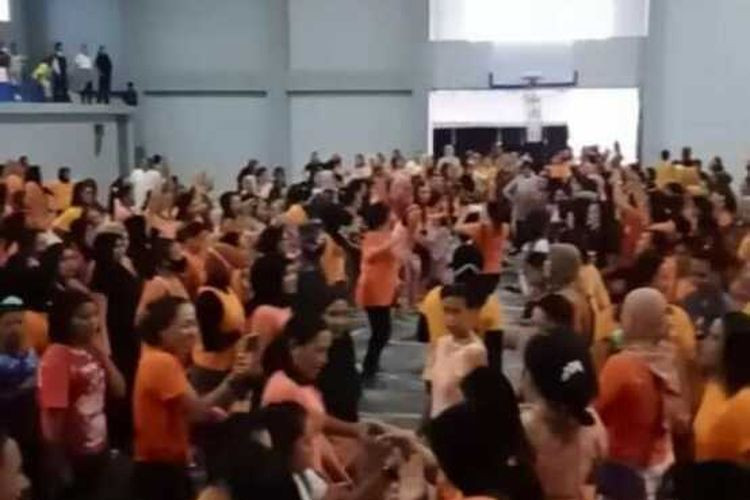 Press office (The Jakarta Post)
Jakarta ●
Tue 29 September 2020

09/29/2020
16:58
242
e22cd4161040e111d73a5626c47fcd63
4
national
COVID-19, COVID-19-in-Indonesia, East-Lombok, coronavirus, korona-indonesia-virus, corona-virus, West-Nusa-Tenggara, NTB, Nusa-Tenggara-Barat, fined, health protocol
Release

A Zumba session organizer in East Lombok has been fined Rp 400,000 ($ 26.90) for neglecting the COVID-19 social distancing protocol during his program.
The program, which was attended by hundreds of participants, caught the attention of internet users after a recording of one of its sessions went viral on social media. Participants were also seen not wearing masks in the video.
East Lombok Regional Secretary Juani Taofik confirmed that the event has been going on since September 16. However, he was not aware of it since it took place inside a building.
Also read: Bali fines people who go out without a mask
Juani also said he had already informed the organizers.
"Anyone who uses public facilities without implementing COVID-19 protocols will be fined. The organizer had paid the fine earlier, "said Juani quoted by kompas.com Tuesday.
Lombok Police Chief Sr. Comr. Tunggul Sinatrio said police were not told about the program.
"The police didn't know because the organizer didn't ask for our permission," Tunggul said. (dpk)